Trojans Take the Turf
The 2021 Trojan Football season has started off with a bang, with two wins over both Falls City and Boys Town. The team's 2-1 start has been a tremendous way to punctuate this year's Homecoming football game against Wahoo. This has been the first year since 2012 that the Trojan team has gone into Homecoming with 3-1 season.
The Trojans will take on Wahoo for the fifth game of the year on September 24th, 2021. Going into the game, the Trojans are looking to return a couple key players from injury. Leo Guenther (61) was missing from his tackle defensive end position. Jacob Rehbien (41) was missing last week form his defensive line spot as he was sidelined to a shoulder injury.
The Wahoo Warriors are a proven winner and this will be the first game to open up district play. The Warriors are coached by Chad Fox who's been at the helm for 16 years, making Wahoo a dominate power house in C1. The Warriors are 2-2 this year losing to Columbus Scotus 31-34 and losing last week to Milford 27-28. This won't change anything as The Warroirs are traditional good as they've won 88 games since 2011. At one point having four straight 10 win seasons. The Trojans know this and haven't changed there mentality going into the game. Platteview and Wahoo will kickoff at Salberg field at 7Pm for The Trojans Homecoming game which will make for a very exciting match up.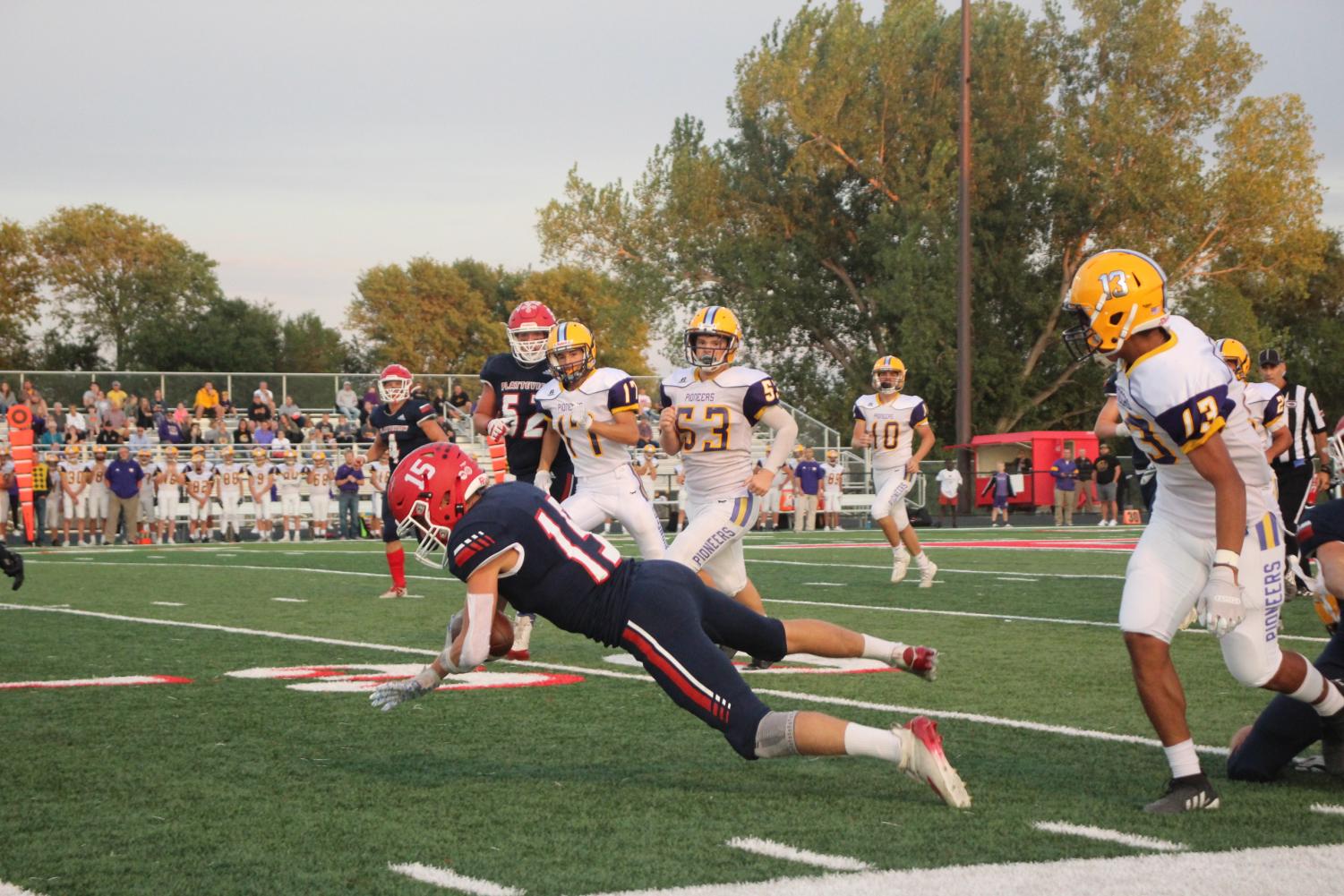 When asked about what he thinks about the upcoming Homecoming game, Coach McLaughlin said, "We don't look ahead to games down the road, we take games one week at a time." This mindset seems to be working well for the team, taking multiple important wins early in the season. Coach also stated that the team overall has been "improving every day and developing our depth has been crucial to success."
One difference from the years past is the contribution of the seniors, who provide great leadership and quality plays on the field. Coach McLaughlin highlighted key players for their own role in the team's success: Ryan Booth, Reid Fjell, Dalton Heisner, Kusz Kinen, Nate Lewis, Jackson Plueger, Aidan Riha, Anthony Scala, Luke Smith, and Tim Stork. "These players are a huge contribution to our success."
The football team's next game is away at Ralston on Friday, Oct. 1st.