Trojan: Josephine Hartley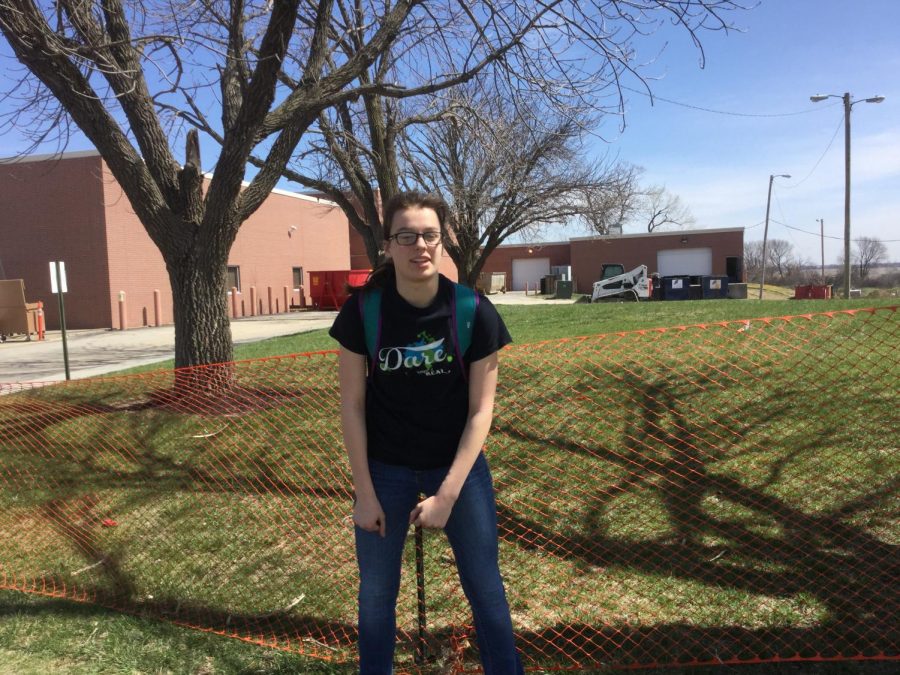 Josephine Hartley is 14 years old 8th grader at Platteview. This is her second year here, and she plays percussion in band, is on the school basketball team, and enjoys playing the cello.
What is your favorite thing about Platteview?
My favorite thing about Platteview is that it's a small school so the teachers and staff get to know you. I feel like if I ever have a problem I can talk to them for help.
What improvements or changes would you like to see in the school?
Nothing is perfect, but at the moment I can't think of anything at school I would like to change. That doesn't mean things can't be improved but I can't think of anything I would like Platteview to do differently at the moment.
How do you feel about the junior high renovation?
I'm personally fine with the renovations. I think there's a lot of improvements, and while it's a pain at the moment to have to walk a longer distance to the high school, I believe it will be worth it in the long run.
Who is your favorite teacher, and why?
I can't say I have a favorite teacher ,but I think there are things all the teachers try to do to help our school and students learn. For example, Ms. Tiller tries to do more than just make us do worksheets and learn grammar and vocabulary. She tries to make a think and apply what we learn. I think all the teachers at Platteview Central try to help and encourage students to learn and apply what they've learned in their own way. So I guess I'm saying all the teachers are my favorite.
What does it mean to be a Trojan?
The Trojan is our school mascot, so I feel like it represents Platteview. So to be a Trojan I think, in a way, means to represent our school. That means to do my best academically as well as in sports and other school related activities.