Be Kind Initiative Introduced at Platteview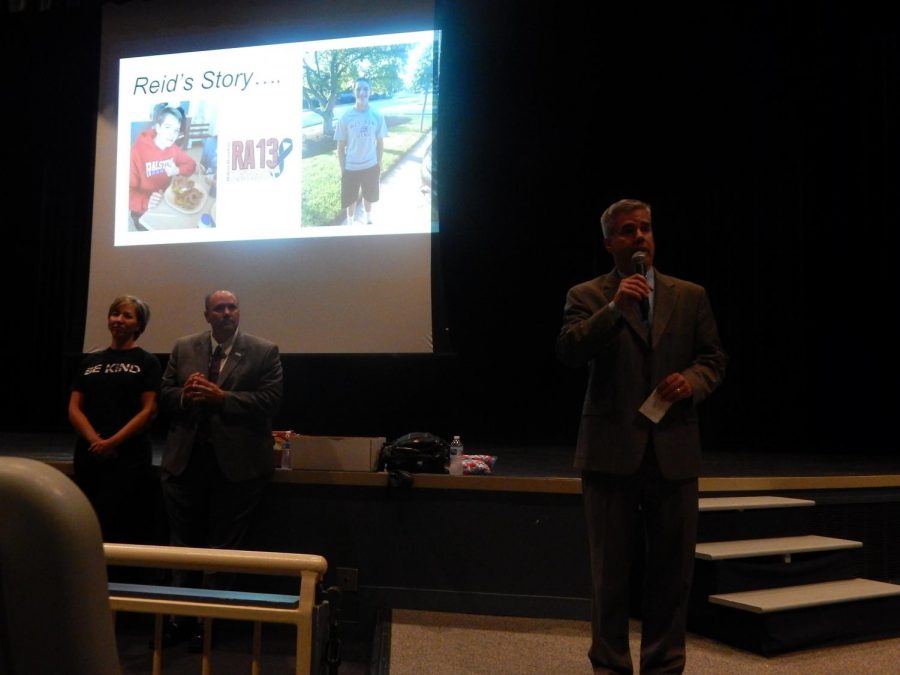 The Be Kind Initiative, sponsored by Mark and Jodie Adler, has pushed Ralston Public Schools to recognize August 24th as Be Kind Day in honor of Reid Adler, their son who committed suicide on January 6th, 2016. The Adlers gave a very powerful presentation at Platteview High School on the first day of school, which many students can relate to on a personal level. Dr. Adler jumped the barrier by moving the inspiring assembly to different schools, and is expanding past Omaha with donations from students and faculty alike.
PHS principal, Ron Alexander, commented on the sobering topic of suicide, saying: "I found [the assembly] very empowering, because it is such a tough thing to talk about." The presentation had nearly every student tearing up, due to the Adler's personal connections in the subject matter. Knowing how to deal with suicide or how to help others who are grieving is a hard task to be confronted with.
"[We] should value all the moments we have with our family and friends," said fellow student, Isabella Deloske, "some families might not even know what's going on [with their student]."
If anyone is experiencing feelings of depression or suicide they should reach out to an adult or someone who can help. The Adler's would like to remind students who are experiencing feelings of depression or suicide to reach out to and adult or someone who can help.