Once a Trojan, Always a Trojan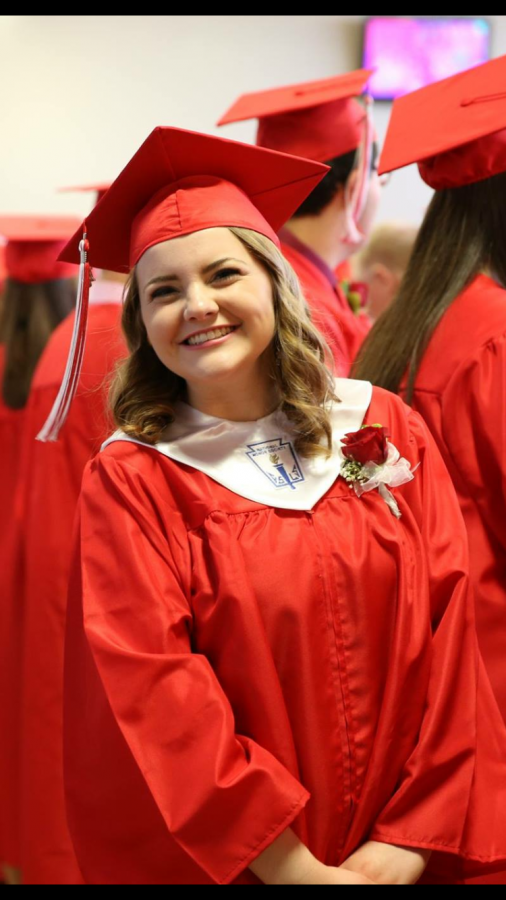 The halls of Platteview High School are some that no one forgets easily. The tan walls with a single red stripe, the carpeted hallways, and the glass office make up the foundation of Platteview High School. These alumni, however, think of a lot more than the interior. Homecoming rapidly approaching allows graduates to look back on their memories and the time they spent inside of Platteview High School.
1986 Graduate of Platteview, Dan Riha, looks back on his high school days: "[My favorite memories were making] the friends I [had] over the years and winning the state championship [in football] in 1983," Riha said. The picture of the state winning football team is displayed in the Platteview Hall of Fame to this day as a remembrance of the glory days. However, the addition of "a better weight room instead of the closet that we had" is one thing that Riha wishes would have been there during his enrollment. "The auditorium, for kids involved in the arts, [would also have been nice] to have," Riha mentioned. Although Dan Riha attended high school 32 years ago, his fond memories are some that he will always keep with him.
Scott Jenson, a current Physical Education and Photography teacher at Platteview, is proud to call his workplace his alma mater. A graduate in 1989, Jenson mentioned a part of the school's culture he wish would come back. "One of the best traditions we had was the powder puff game. During this event, girls from the junior and senior class would play a game of flag football. Boys in each class were then chosen to be the cheerleaders and would dress in cheerleader outfits to cheer during the game." The inclusion of an annual Homecoming Parade is one event that Jenson is supportive of. "I like the parade we have started and it has gotten bigger and better each year. It gives us back a little of the small town feeling." Platteview has always prided itself on its Class B classification but small town feel, and Jenson is glad that it is still present. 
A more recent alumni of Platteview High School, Hannah Canady, looked back on the tight knit friendships she had with others. "I absolutely love college, but I do miss having such special relationships with just about everyone at Platteview," Canady said. Canady graduated in 2017 and it holds a special place in her heart. "My absolute favorite memory was graduation day; it was a bittersweet day spent with my friends and I will never forget it." Currently attending the University of Nebraska at Omaha, Canady's involvement in show choir, softball, and musical helped "keep me on my toes and conditioned me to always stay involved."
While Platteview High School continues to change, the memories that will always stick with the alumni are those spent with friends, at dances, or on the field. High school can be the best years of your life, and these former Trojans can attest to this. No matter where life takes the alumni of Platteview High, they will always have a home to come back to.