Head Under: Platteview and Bellevue East Team Up!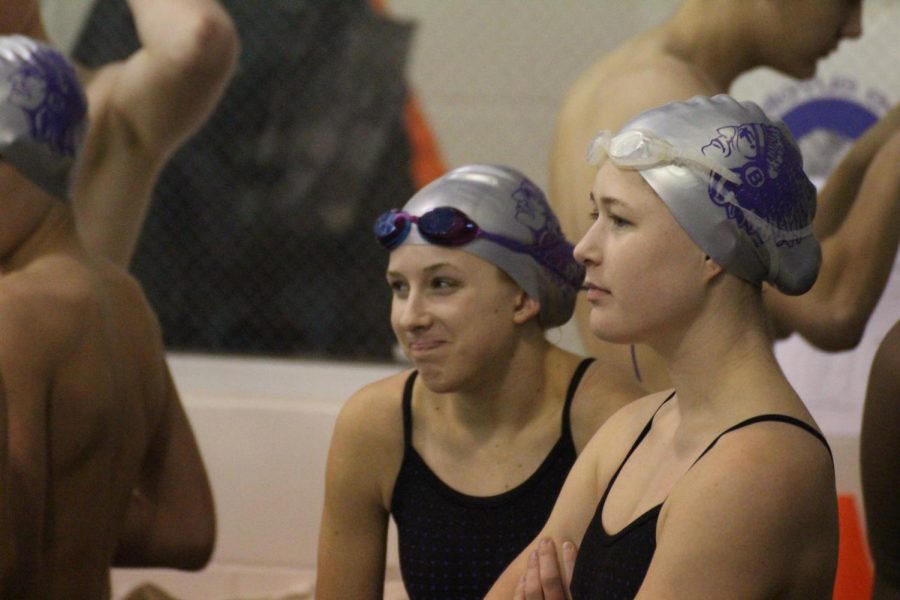 Swimming is often associated with cheerful memories as a kid, such as splashing around in a public pool in the summer heat. Deciding who can hold their breath the longest, the iconic handstand, and backflipping off the diving board are also great ways to spend time in the water. For students who swim for Bellevue East, though, under-water activities can be different. Platteview decided to suit up with Bellevue last year, and "[it's] great because you are able to form friendships with students who don't go to your school," said Senior Elise Lutz. Lutz has been swimming for our team for two years, and participates in underwater basket weaving: "I [did] one a couple years ago because I had a kit for it and (tragically) it fell apart."
Sophomore Ashley Stehlik, who started swimming competitively as a Freshman, described the atmosphere of a swim meet as "very intense and energetic… everybody's cheering each other on." A common reason for students to join the team is because their friends did, which shows a great sense of community and strength on Platteview's behalf.  
The lighthearted banter between members is admirable. Leah Trumble said "running up stairs after practice is a real struggle," and "[the coolest thing I can do underwater, is] yank [my teammates] Ashley and Savannah under by their ankles and hope they swallow some water." The appeal of being around water is still evident with the group, and they have loads of fun at each meet. The next swim meet is on January 15th (2019) at Bellevue East, and Platteview's Swim Team hopes to see you there!