Sharing the Love: Celebrate Safe Fundraiser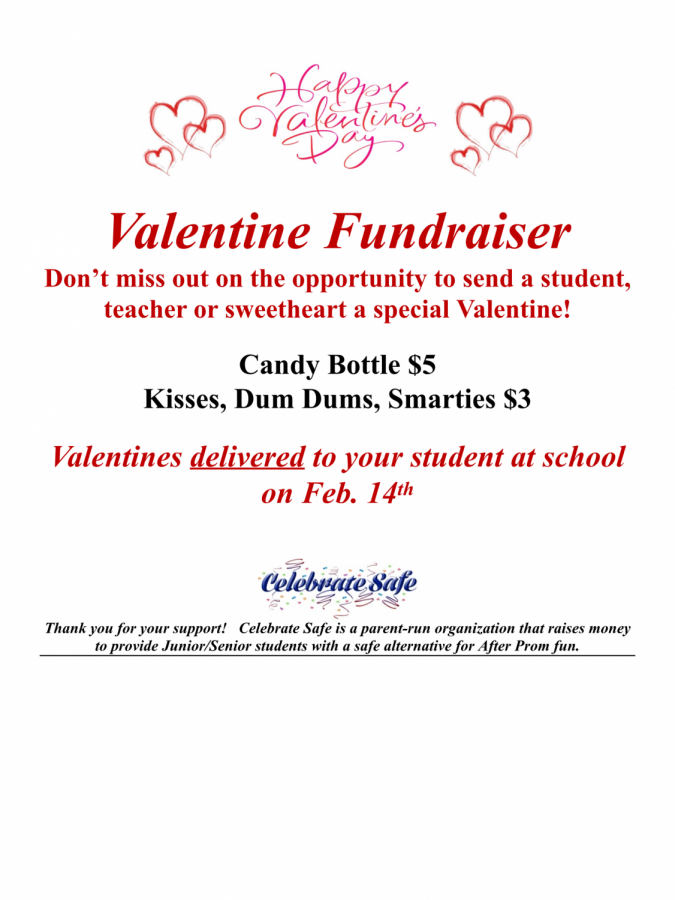 As the new year starts, Celebrate Safe is gearing up for another post-prom fundraiser. This time, the organization is selling Valentine's Day Treats at sporting events through February and during the school lunch periods during February 12-14th. You can pay for beverage and candy combos for $5 or a bag of candy for $3, which will be delivered to students across the school district on Valentine's Day. The funds help pay for the Post-Prom Party, held this year at Dave and Buster's, including food, drinks, unlimited games, a hypnotist, and prizes for the attendees.
It takes a lot of time, preparation, and money for that kind of fun. "I'm not sure that students know that Celebrate Safe raises around $12,000 each year," said Celebrate Safe President Mrs. Iverson. "We raise money for this [event] throughout the year with various fundraisers such as selling the Valentine's Treats, the Sloppy Joe Feed after the Red/White Scrimmage, Creighton BBall ticket raffle, etc." After purchase, the buyer can write a message on a heart-shaped card attached to the Valentine Treat for the delivery.
If Prom is on your agenda this year, be sure to pay special attention to this Celebrate Safe fundraiser. Even if it isn't, the fundraiser offers a great way to share the love on Thursday, February 14, 2019.