Senior Edition: Senior Farewell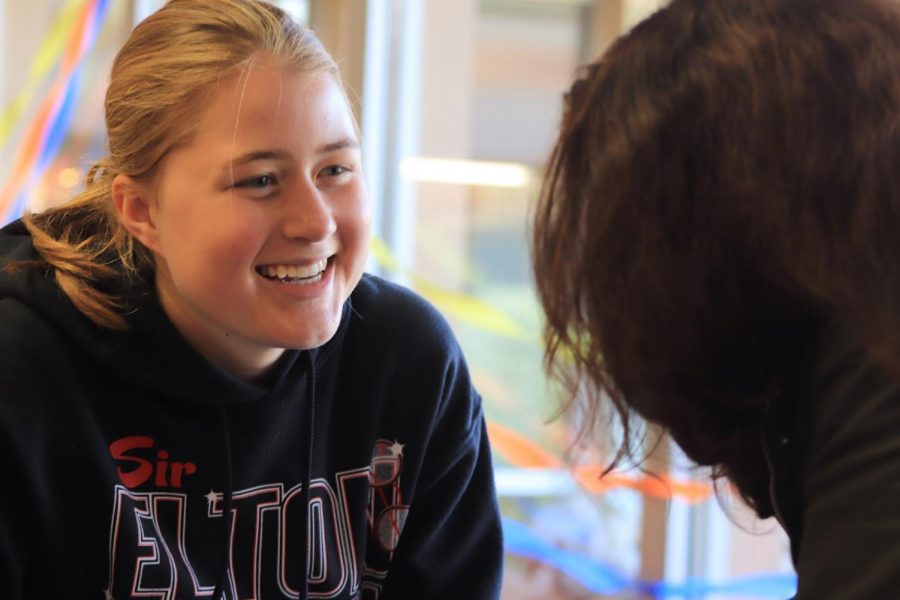 Elise Lutz, Contributor
May 20, 2019
Change can be hard to accept. As a senior in high school, it honestly terrifies me. I don't remember a time in my life when I wasn't in this school district. I have spent my entire childhood and adolescence working my way towards graduation from Platteview. Now that it is almost here, I am sad to leave high school and a little scared for what is yet to come.
My life has revolved around high school for the past four years. I have made many memories, both good, bad, and awkward, at Platteview. I am sad to leave this school because it has been the setting for some of the best moments of my life and where I have met many of my favorite people. When I leave these halls for good, I don't know who I will be or what my life will be like. I think it is safe to say that whatever happens, life will never again be quite like it has been at Platteview.
Even though high school has never been perfect, it has been one of the best times in my life. The strong sense of community that runs through our school is rare. Perhaps the thing I love most about going to Platteview has been the familiarity of walking through the halls each day and seeing the teachers and friends I have known for years. I love our unique school traditions such as the homecoming parade, college pep rally, and senior night for each sport and activity. Despite all the stress of trying to maintain good grades while being involved in our school, high school for me has been filled with lots of friends, laughter, and joy. I am grateful that I have been able to have a high school experience as positive as this and attend a school that I can take pride in.
Lastly, to my classmates, I thank you. Thank you to some of the kindest people I have ever met. Thank you to the class clowns who keep us all entertained through hours of studying.
Thank you to the talented actors whom I love watching on stage. Thank you to athletes whom I enjoy supporting though all their wins and losses. Thank you to the band kids whom bring music to every pep rally and whom I consider my family. Thank you to those whom have widened my horizon and opened my eyes to new possibilities. Thank you to the choir kids whom I will always run lights for during musical season, even when we get behind schedule. Thank you to the helpful type who will always lend a hand even when they are drowning in stress. Thank you to the school newspaper authors and editors for the stories they write about us and for us. Thank you to my friends who can always lighten my mood. And finally, to those classmates who are under-appreciated but bring joy to the rest of us, thank you.
Whatever the future may hold for each of us, our time at Platteview has given us a strong foundation to be successful. And regardless of where life takes us, we will be okay. Good luck to the Class of 2019 and may your future be bright.