Trojan Voice: Mrs. Donner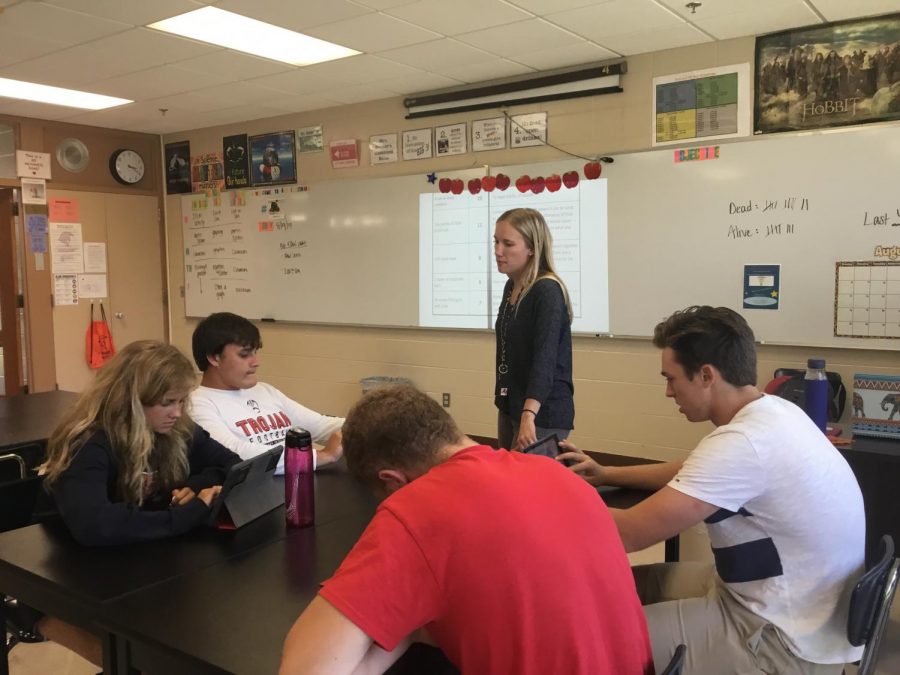 Mrs. Donner:
Q: Where did you teach or go to school before coming here?
A: I taught at Bellevue East for my previous five years of teaching before coming here.
Q: Are you coaching any sports or sponsoring any clubs at Platteview this year?
A: I will be coaching JV volleyball.  I will also be co-sponsoring Diversity Club and the Junior Class.
Q: What are you most looking forward to about this school year?
A: I am excited about the small class sizes to really develop relationships and get to know my students, compared to my old school.
Q: What is your favorite hobby and why?
A: Running. It's a huge stress reliever in my life.
Q: What does it mean to be a Trojan?
A: This one is tricky because I am still learning what that means. I think from what I understand so far, it means to be kind and really strive for excellence in clubs, sports, and academics, all while being humble.