New College/Career Center Provides Resources for Students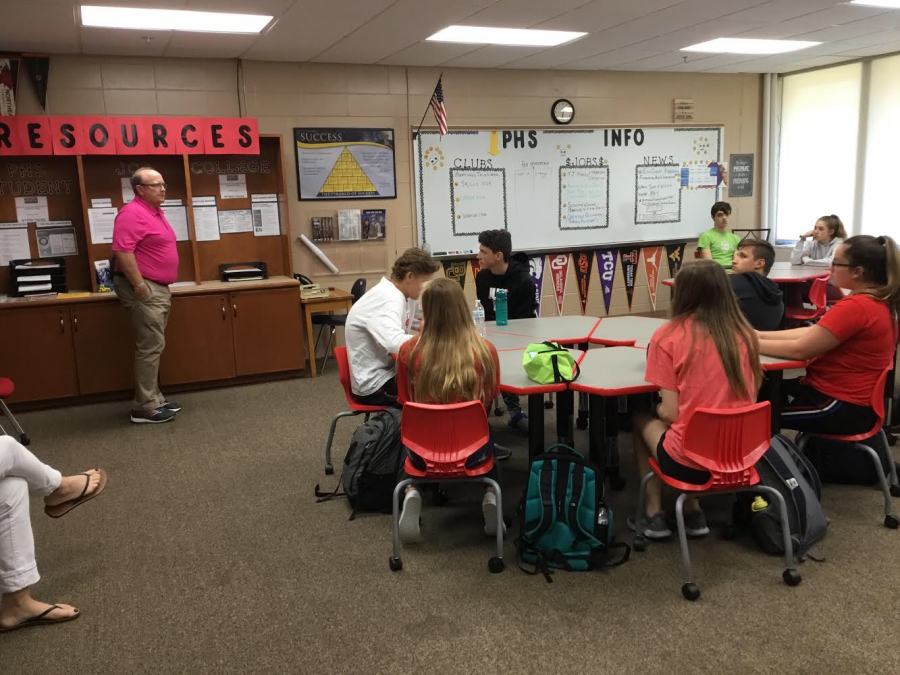 This year, Platteview High School opened up the College/Career Center (CCC). Mr. Jennings, a former business teacher, is in charge of this new program. The CCC was instituted to help students in all grades access post-high school resources. Here, students can meet with Mr. Jennings via appointment or walk-in throughout the school day and during some after school hours.
The CCC has an easy-to-access location as well; it's placed at the front of the school across from the high school office. Have no idea what your future plans are? Mr. Jennings helps with that by issuing plenty of interest inventory surveys to assist with your post-high school planning. He also interviews students, having "a chat" to see what he can help them find.
There is a Schoology course that belongs to Mr. Jennings and the counselor, Ms. Christiansen, which grants easy access to many materials outside of the CCC as well. The Schoology webpage is especially beneficial for those who don't currently have the time to meet with Mr. Jennings during the week. From scholarship searches to setting up college visits or job shadowing opportunities, to any questions, you may have about post-high school life, Mr. Jennings and the CCC are there as a valuable resource for students.
To learn more about the College/Career Center and its layout, watch the videos below:
Video 1:

Video 2:

Video 3:

Video 4: