A Passion for Volleyball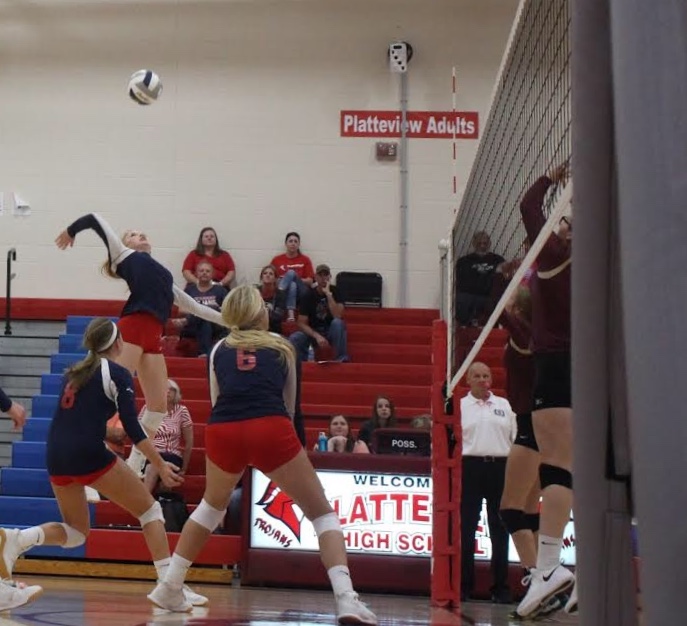 Watching the 2019 Platteview High School (PHS) Varsity, Junior Varsity, and Reserve Volleyball Teams is always a thrilling time for students. Yet, for the players it's something of a burning fire in their hearts. From the hard work put into practices over the summer and into the school year to witnessing their teamwork on the courts, it's obvious that volleyball isn't just a sport to the players.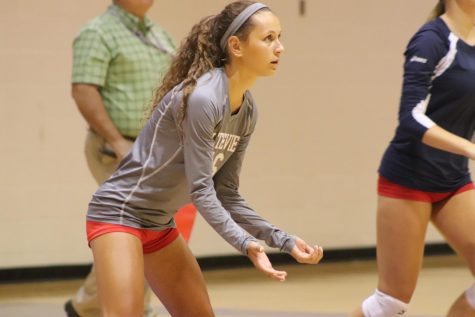 Most of the girls on the team participate in club/select volleyball teams as well; this elevates their performance during the school year whilst performing on the school's team. With a winning season so far, the Varsity Volleyball Team having a 3-2 record, the outlook for the team is tremendous. They are ranked #6 in Class B.
As said by senior Sophie Johnson,"We have done alright so far. We need to capture every point we can to ensure a spot to state… all we can do it try and improve!" The energy they create in the gym, on the court, and within the fans is like no other energy we see from other school activities.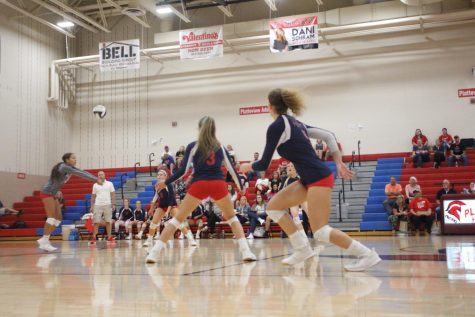 The overwhelming atmosphere created by the PHS Volleyball Team(s) has contributed to tradition here at Platteview High School. Like the cheerleaders, this atmosphere creates spirit for the fans and students to build on, even for visiting teams and their fans and students.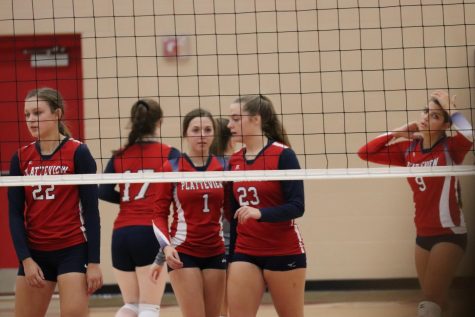 Though it may not always feel like more than a sport when driving up to the school to watch a volleyball game, to the players, coaches, and most fans, it's a passion.