Ambassadors of Spirit: Cheerleading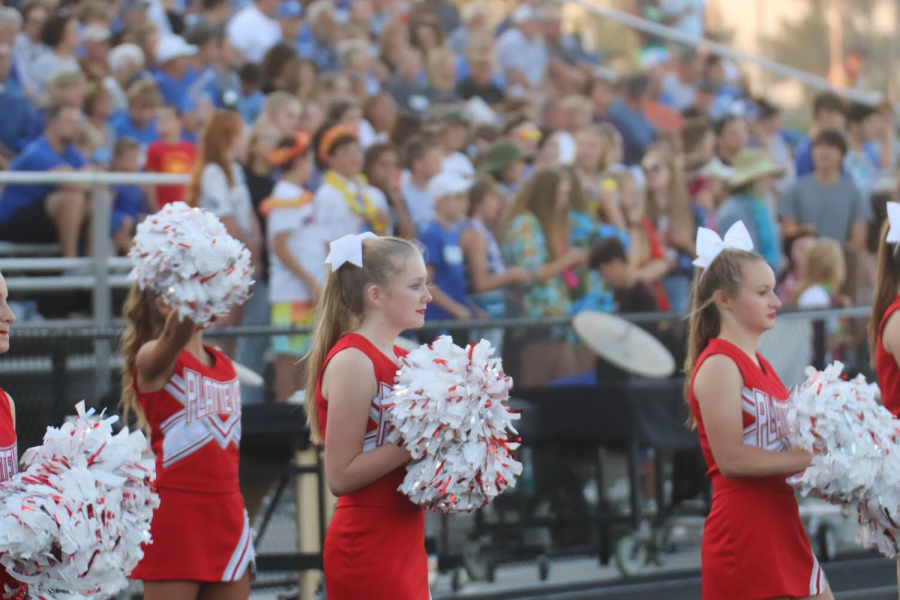 After an exciting summer full of camps, practices, and bonding sessions, the Platteview High School (PHS) 2019-2020 cheer team is already off to a great start after cheering their first game for the PHS volleyball team on August 26th.
This year's season began not too long after tryouts in April 2019 for the members of the squad. Their practices started at the beginning of June, and occurred twice a week, until the start of school. The only break they received from this was the annual UNL/UCA cheer camp.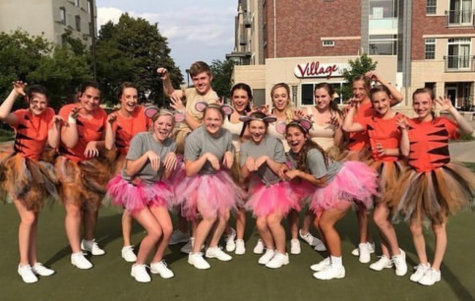 An exciting time for the cheer team, this camp is an experience all members look forward to every year. Freshman Breanna Kraus credits this camp to how "as a team we've come very far in developing our skills and working together as a unit" as well as bonding with one another and really becoming "sisters." It especially helped them recognize their equality amongst each other.
Brianna Kraus states: "We're all pretty equal already; we get along with all the grades. We are all on the same level."
According to senior Reed Lenker a quota the team goes by is: "Perfection before progression."
In the years before, our cheer team hasn't progressed and buckled-down as easily as they have this year, making it one of the best seasons so far. Some cheerleaders can accredit this not only to the practices and camp but to Platteview's new Cheer Coaches: Dr. Angela AuBuchon and Clarissa Rodriguez.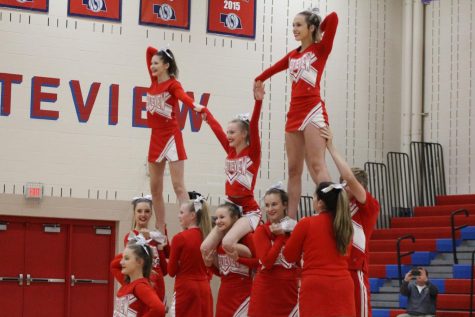 Hearing what she has in store for the 2019-2020 cheer team should leave the members with a lasting experience as well as leaving an enduring impression on the students of Platteview High School. From working on being true spirit ambassadors to representing the school outside of sporting events, Dr. AuBuchon hopes the Cheer Team will "create an atmosphere of teamwork and excellence that earns respect from other[s]" that will hopefully "encourage a lot of people to try out for next year's team."