2019-2020 Homecoming Week Finale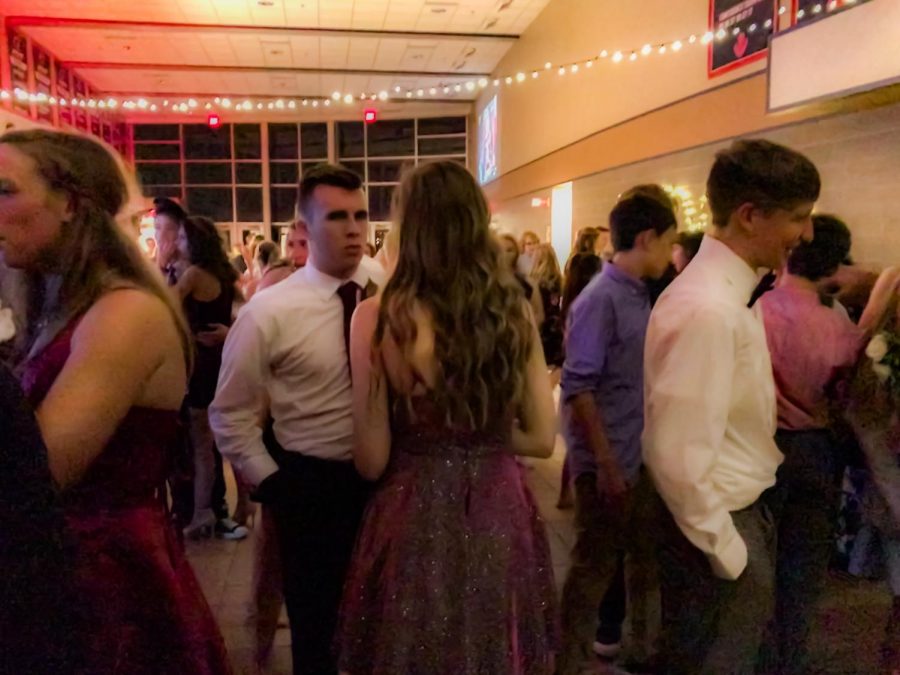 The 2019-2020 Homecoming week has come to a close at Platteview High School. Platteview's Football Team shut out Nebraska City 42-0 in an exhilarating win on Friday, September 13. According to senior Anna Koehler, "It was fun to watch them [the PHS Football Team] dominate in their navy journeys, and the student section was rowdy as always." 
Homecoming King and Queen we also announced at the game. Garrett Johnson was voted Homecoming King, and Kara White was voted Homecoming Queen.
The Homecoming Dance was held on Saturday, September 14. Students enjoyed dancing "Under the Stars," chatting with friends, and watching the Nebraska football game during this eventful evening. Natasha Metzger commented on her favorite part of the dance, "I really liked the decorations. I thought they were really cool and looked really pretty." 
The 2019-2020 school year marks Platteview High School's (PHS) 80th anniversary. In celebration of this event, the school's new Head Football Coach, Mr. McLaughlin, wrote a heartfelt, inspiring poem before this year's homecoming football game. He recited his work during the Homecoming Pep Rally, just hours before the kickoff. His players in the audience were red in the face with soft expressions of gratefulness directed towards their coach.
Coach McLaughlin: "With my classroom being in the English-Language Arts wing I thought it would be appropriate to write a little homecoming poetry to the football team.  It goes like this…
Twas the night before homecoming, and all through the town
Everyone was ready, to beat Nebraska City down.
Player's helmets were hung in their lockers with care,
Their jerseys were folded and ready to wear.
The boys were nestled all snug in their beds,
While visions of touchdowns danced in their heads.
Their parents lay sleepless, nervous for the game
The coaches grew restless as they felt the same.
When morning arrived, on homecoming day
James Schulze woke up and was ready to play.
Tanner and Rehbein couldn't wait to play D
Those two can hit, come watch and you'll see.
We've had broken bones, turf toe, and all sorts of stuff
Unfortunate injuries have made this week tough
The pin in Cade's hand has him feeling quite blue
Relax and enjoy buddy, tonight we're playing for you
We'll ride Paxton, Kayden, Byron, Cody, and Jace
As they drive our offense and go set the pace.
We're gonna run TAG, Reach, Sweep and Zone
And let our offensive line go set the tone
G-Mitch and Novotny will play physical and fast
By halftime I think their D-Line be gassed
It's going to be Toby and Jed running downhill
Then Jared will hit Draper as we go for the kill
Braden will start as our new QB one
He has all of the tools to get the job done
Kreifels and Luke and Vonn and the boys
Will be split wide at receiver, just a few of our toys
One thing I can promise, tonight will be fun
You feed off of the crowd as we go on a run
The house will be packed, I know that for sure
The game will go fast, it will all be a blur.
I have faith in our offense, I know it will score
You keep pouring it on until I say no more
Interceptions and sacks will fill our defense's night
Coach Wood is over here smiling because he knows I'm right.
I want swagger tonight, I'm turning you loose
I want 48 minutes of with you at full juice
I'm ready for this, and I know you are too
So lets go get a win in our new navy blue."