Photo Essay – One Act: A New Home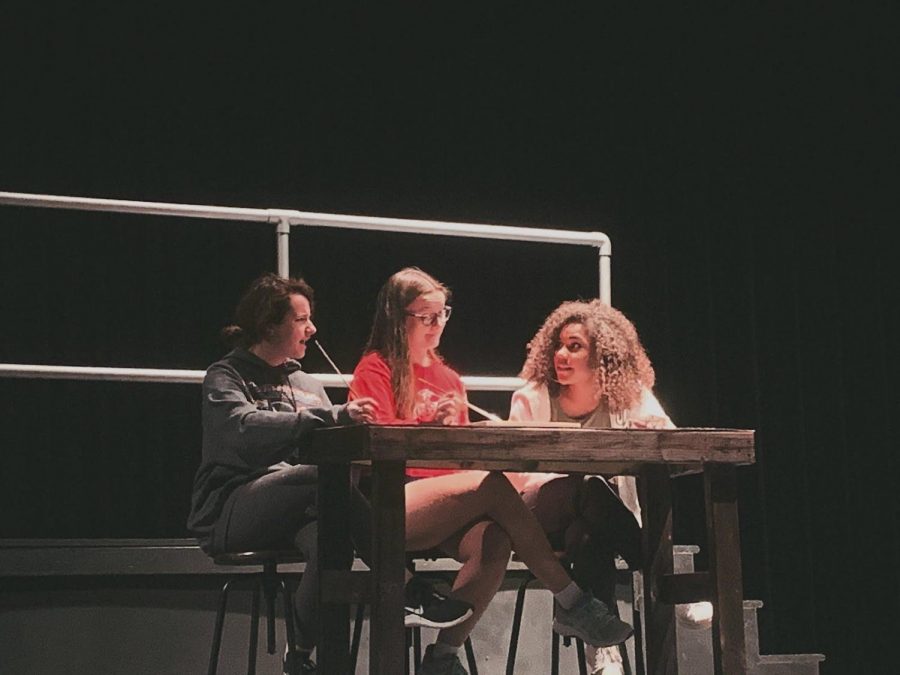 Being in One Act is different for everyone, but the most important part of drama at Platteview is the bond between those who perform together. There's the cast and the crew, as well as the helpers that make each performance unique. No matter how many years are under one's belt, there's always something new to bring excitement.
Freshman Lauren Roberts, Junior Brianna Miller, and Senior Amber Neaman shared what they thought was most important in One Act. Even though there is an experience difference of three years, Lauren, Brianna, and Amber want to connect with their One Act family and put on a great show. "I have had a lot of fun getting to know everyone and putting our performance together," Roberts said. They realize that it is not the material or the set pieces that make a show what it is, but the people who are in it. Without mutual respect and care for one another, the play suffers as well as your relationship. Miller said, "I hope they have a fun time, and think that all of the time they committed was worth it."
This family of performers and helpers bring the excitement to the stage. With each new addition, no matter the skill level, comes a new experience and new memories that make One Act what it is: a new home.