Platteview to Host College Fair 10/23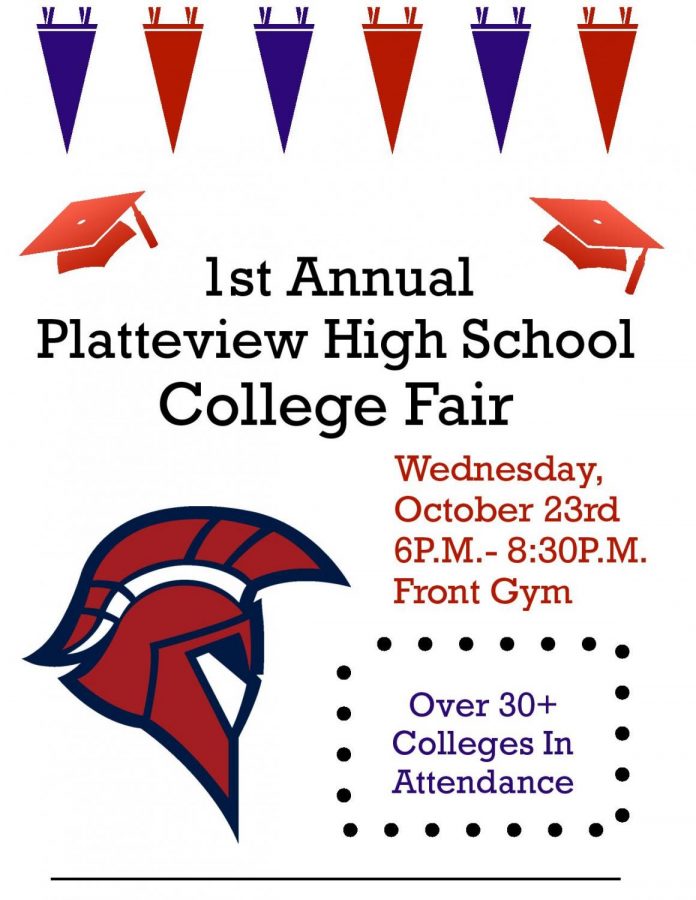 Platteview High School will be hosting its first annual college fair on October 23rd from 6 pm to 8:30 pm in the Front Gym. Mr. Jennings, who heads the College/Career Center,  and counselor Mrs. Christiansen have worked hard to put this event together for the high school students at Platteview. Mr. Jennings said this college fair "was one of the goals that was set up for this office [College/Career Center] and our high school guidance office. He also wants students to know that the college fair is "not just for seniors. Really any students at the high school level need to do homework for this [selecting a college]." The college fair is one tool that helps students decide which college they would like to attend.
Some questions Mr. Jennings recommends students to keep in mind when working towards making an informed decision about what college to attend include:
Does the campus have the major I am looking for?
What financial aid is available?
What internship opportunities are available?
How high are career placement rates?
This upcoming college fair is an opportunity for Platteview students to exclusively visit with college representatives from more than 30 colleges. More information about specific colleges in attendance and the cost of colleges in Nebraska can be found below.