Podcast: Future Problem Solvers Compete for Solutions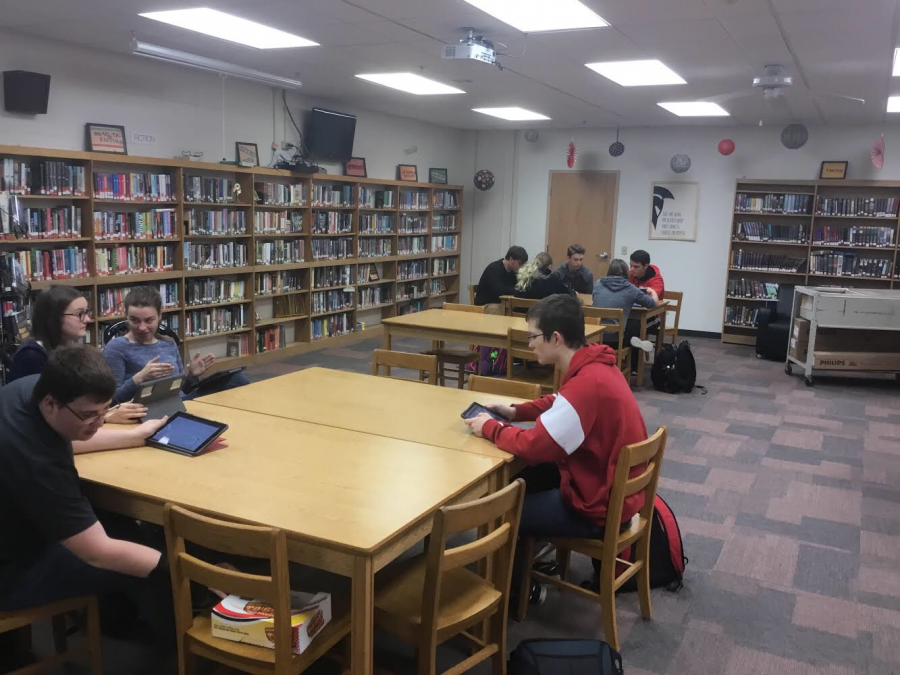 For students in Future Problem Solvers, or FPS, the club offers a fun and engaging opportunity for students to think creatively—not to mention the donuts. Every Wednesday, the group meets for half-an-hour before school. During the year, members are given four different hypothetical futuristic problems, and are challenged to brainstorm possible solutions. First, the club identifies possible problems caused by the situation. After creating 16 possible problems, they synthesize possible solutions—based on different categories—for each one. The group then decides on an "underlying problem," or the problem they consider the most important; lastly, group members then come up with 16 solutions for the problem.
In the Podcast, FPS sponsor Mr. Mahoney, senior Sophie Johnson, and sophomore Tim Stork share their thoughts about the club. Mr. Mahoney loves the unique aspect of the group; seeing students grow in their thought processing and writing abilities makes his sponsorship fulfilling. Sophie enjoys solving real-world problems and putting her imagination to the test, while Tim finds satisfaction in spending time with friends and designing fun stories for solutions.