Podcast: The Dedication of Color Guard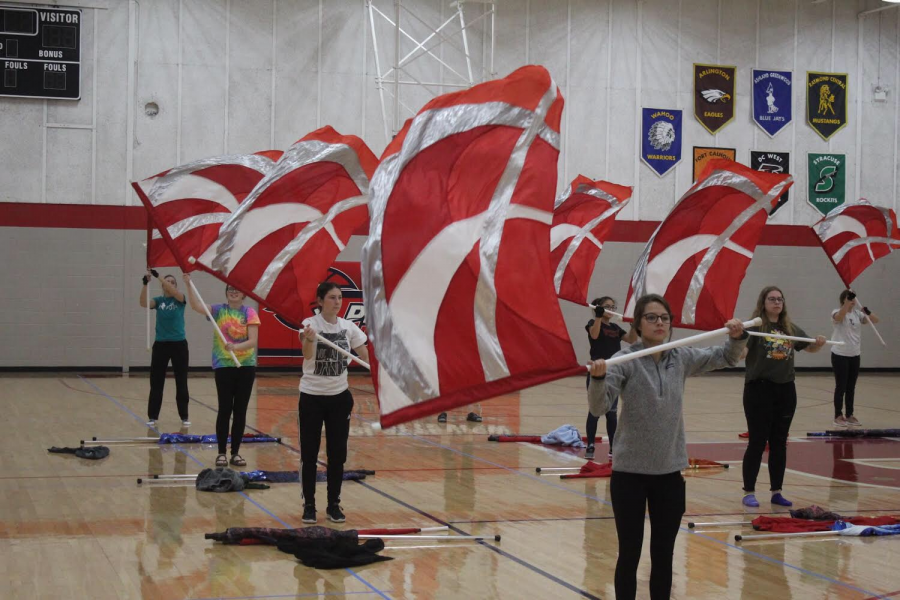 The Color Guard team at Platteview is full of dedicated, hardworking, and talented girls who care greatly about the activity. The girls who make up the Color Guard are an important visual piece of the Marching Band, and it would not be the same without them.
The podcast is meant to highlight the Color Guard coach, Mrs. Layher, and a few of the members from the team, including Hannah Ferrin and Leilou Guerrero. Topics covered include the reasons they began and continue to participate in this display of school spirit as well as an inside look on the activity's most captivating qualities, exciting traditions, and admirable sisterhood. These interviews were conducted at the end of the season in an attempt to capture the team at their best. The podcast is a testament of Platteview Color Guard members' commitment to each other.