Podcast: PHS Dance Team Makes the Right Moves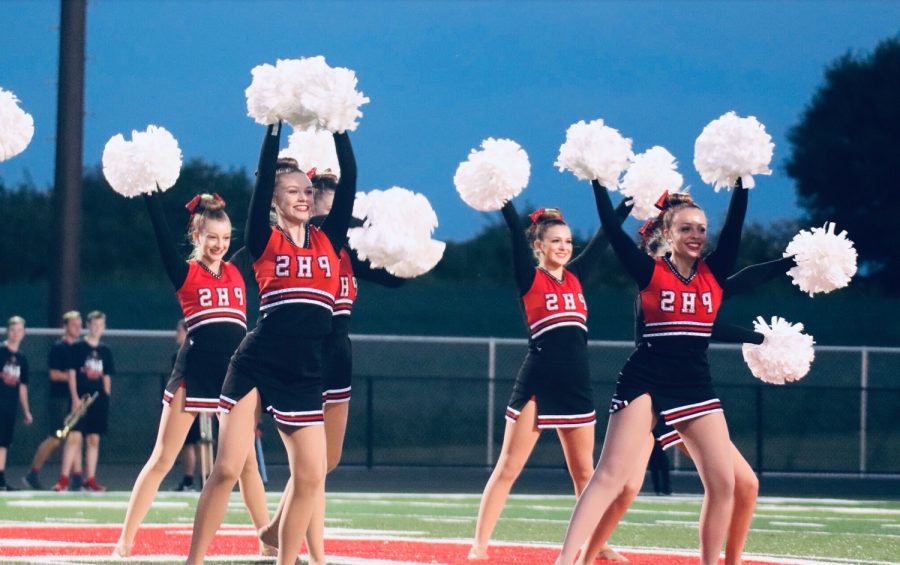 Platteview High School Dance Team's season is off, making the right moves. This small but mighty team of nine girls ranges from freshman to senior dancers. Regardless of age difference, each member brings a past and a passion for dance. The performances, so far during this season have consisted of dancing at Friday football games. The team captivates the crowd with their pom-poms flashing as well as with high kicks and leaps. During each game, they exhibit a new routine. As a viewer, it is difficult to fathom all the time, energy, practice, and experience that goes into each performance.
In the following podcast, Kallhoff and Gaucin dig deeper into the Platteview Dance Team and what has gone into each individual's dancing career that has led them to where they are now. Interview with junior Torey Swanson exhibits the experience and dancing career of one member. Dance Team Coach Crystal Arch is also featured and provides a coaching perspective. The podcast shines a light on the dancing experiences of Dance Team members in the present and the past.