Video: PHS Students Being Thankful During the Holidays

Watch the video here.
Thanksgiving, the American holiday, goes back to the Pilgrims and the Native Americans gathering for a feast honoring peace and acceptance. In today's era, Platteview students focus Thanksgiving on coming together with friends and family and reflecting about what they are thankful for. This article shows what Platteview Publications students did for Thanksgiving and what they are thankful for.
Claire Kallhoff's (12) Thanksgiving:
"At thanksgiving we eat turkey, stuffing, gravy, mashed potatoes, cranberries, rolls, broccoli cheese, sweet potatoes, pumpkin pie, apple pie and apple crisp. I stay home. My family hosts thanksgiving each year for the rest of my family, including my grandparents, aunt, uncle and cousins. I am grateful for freedom. Grateful to be free to spend time with my family, freedom to move about, pray and live generously."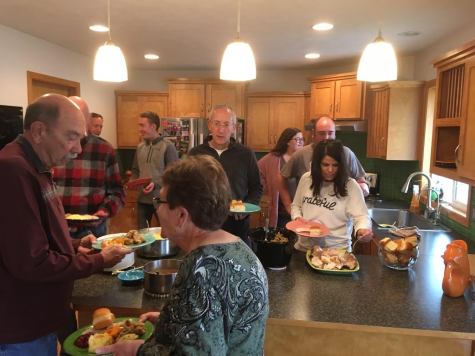 Brianna Miller's (11) Thanksgiving:
"We had ham, turkey, dinner rolls, cranberry sauce, green beans, orange spaghetti, mashed potatoes, salad, and pie. We didn't travel this year, but we had family travel to us. I'm grateful for my good friends."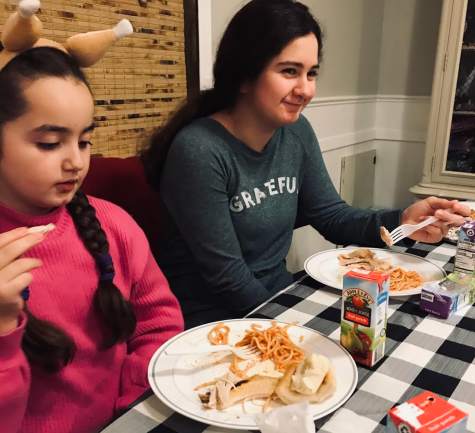 Dylan Conover's (10) Thanksgiving:
"I'm thankful for my mom, who's a fantastic cook; my dad, who provides for and takes care of our family more than we could ever ask; my brother, who is my best friend; and for my little siblings, Faith and Channing, who keep my life exciting. I'm also thankful for all my friends, who have graciously accepted me as one of the pack."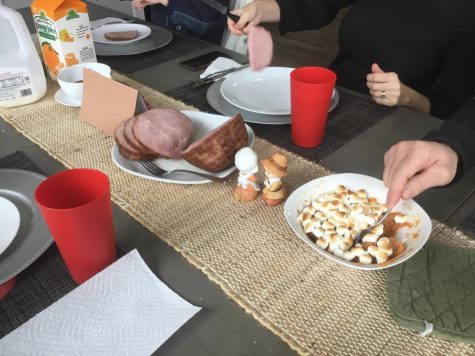 Pruett Newton's (12) Thanksgiving:
"My brother and I drove up to Minnesota to celebrate Thanksgiving with our mom and her husband. We ate crockpot chicken, oven roasted turkey, green bean casserole, corn pudding, stuffing, cranberry sauce, mashed potatoes, cherry cobbler, and blueberry pie. I do not think about having a roof over my head, food in the cupboards, and clean water from my faucets often because it has always been there without struggling to have it. As simple as it seems, it is something that is often taken advantage of, but is a crucial part of living and I am thankful for not ever having to struggling with those basic necessities. I am grateful for my family who has always shown me so much love and support. I am also grateful for my boyfriend because he betters my life by always helping me grow into a better person and he is always there for my cries and for my cheers. I am also grateful for the friends I can be myself around. I'm happy that they tolerate my weirdness and spontaneity."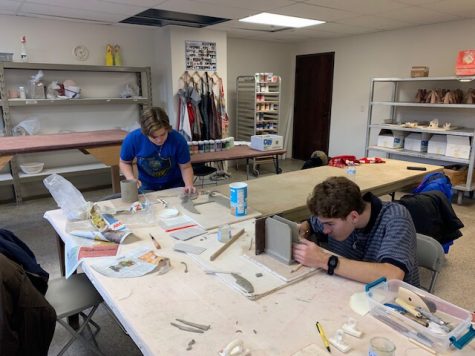 Laura Kinney's (12) Thanksgiving:
"I did not travel anywhere, but my family ate turkey, green bean casserole, and a whole buffet of food. I'm grateful for the support I feel from friends and family."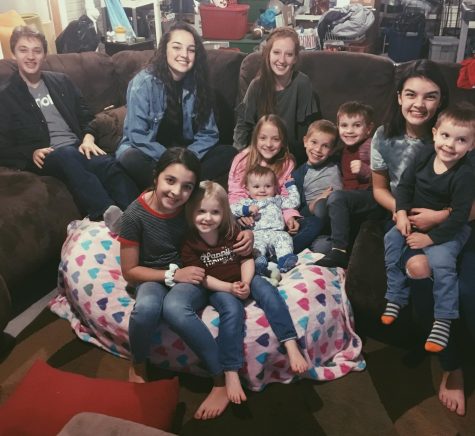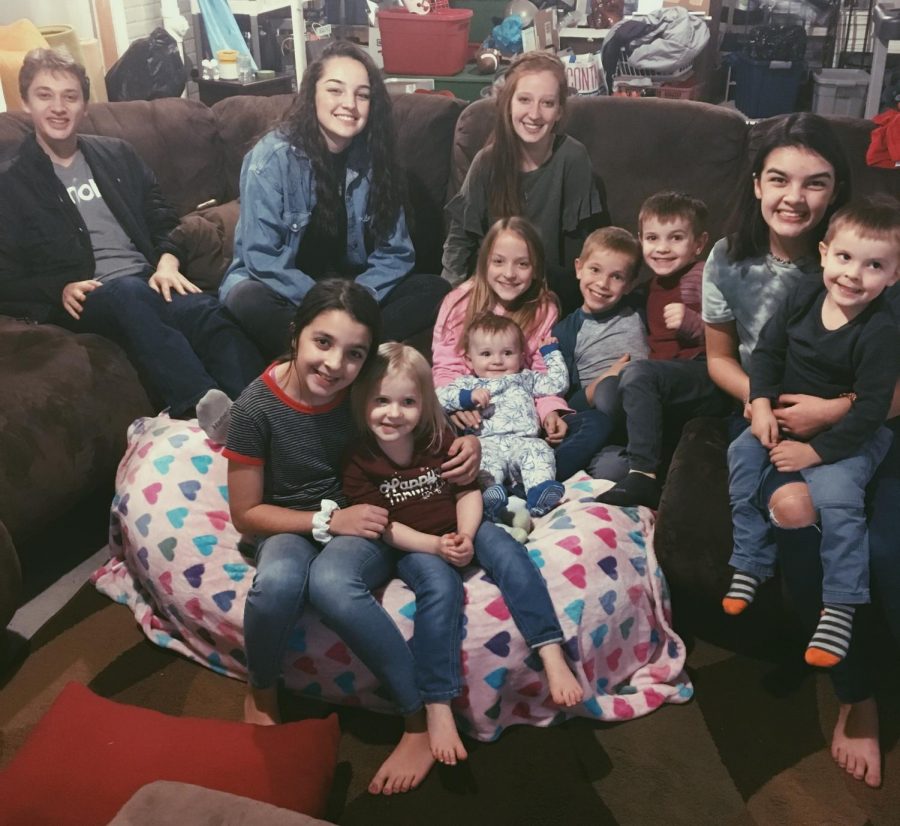 Sylvia Dierking's (12) Thanksgiving:
"For Thanksgiving, my family at meatloaf, potatoes, corn, crescent rolls, and pie. We stayed home for Thanksgiving this year. I am thankful for my family and friends as well as time to spend with them. I am also thankful to live in America where I have the ability to receive an education and the freedom to worship God."