First Time Speecher Places at Papillion-La Vista South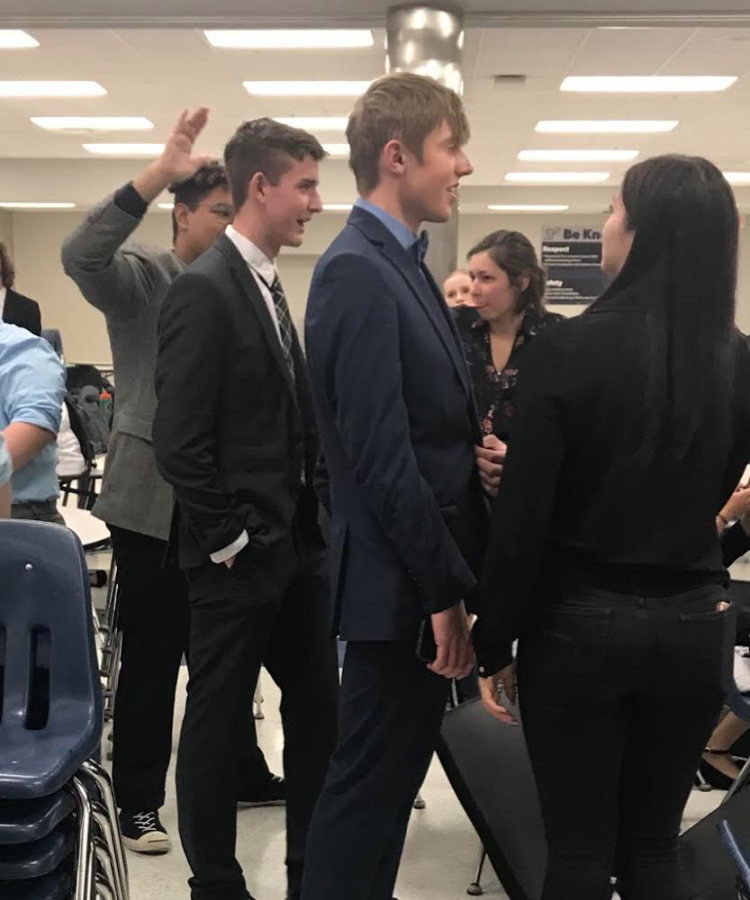 Speech is not just about standing in front of an audience and talking. Speech is a performance for actors, or orators. What makes speech such an outstanding activity is the various and unique categories one can perform in. Some students enjoy the thrill of impromptu, where competitors are given five minutes to prepare their speeches on the spot. Others prefer poetry or serious, which enables the contestants to prepare their speech beforehand and perfect its delivery. Rookie contestant Dylan Conover has found his niche in extemporaneous.
Extemporaneous, known as extemp for short, is not the most popular of the types. Extemp is similar to impromptu: the contestant doesn't know their topic until thirty minutes before his or her performance. Then, the contestant is given between half-an-hour to an hour of time to prepare a 5-7 minute speech about his or her stance on the topic. For example, at the speech meet on November 2 at Bellevue West, Dylan was given the topic, "Should the US still consider Turkey a close ally?" For thirty minutes, he prepared his speech by using a special computer program to access articles, quotes, and information in order to formulate his ideas. Then came the most difficult part—presenting the speech. Dylan spoke about Turkey's betrayal of the US in the Middle East, among other topics, to claim that Turkey has lost its relationship as a close ally. Dylan ended up placing second in that round, his best of the day.
The Speech team was back in action on December 7 at Papillion-La Vista South. Senior Milly Svendsen-Antillon, senior Reed Lenker, and sophomore Dylan Conover competed for Platteview. The three speech team members all competed in impromptu. Of the three, Dylan Conover finaled and went on to place fourth overall. Reed Lenker competed in poetry as well. His top ranking of the day was a first in one of his rooms. Dylan Conover competed in extemp. His top ranking was a two in one of his rooms. Overall, the Platteview Speech team had a very strong first outing. If you are interested in Speech, contact Dr. Kersulov.