Senior Messages for Sale in 2019-2020 PHS Yearbook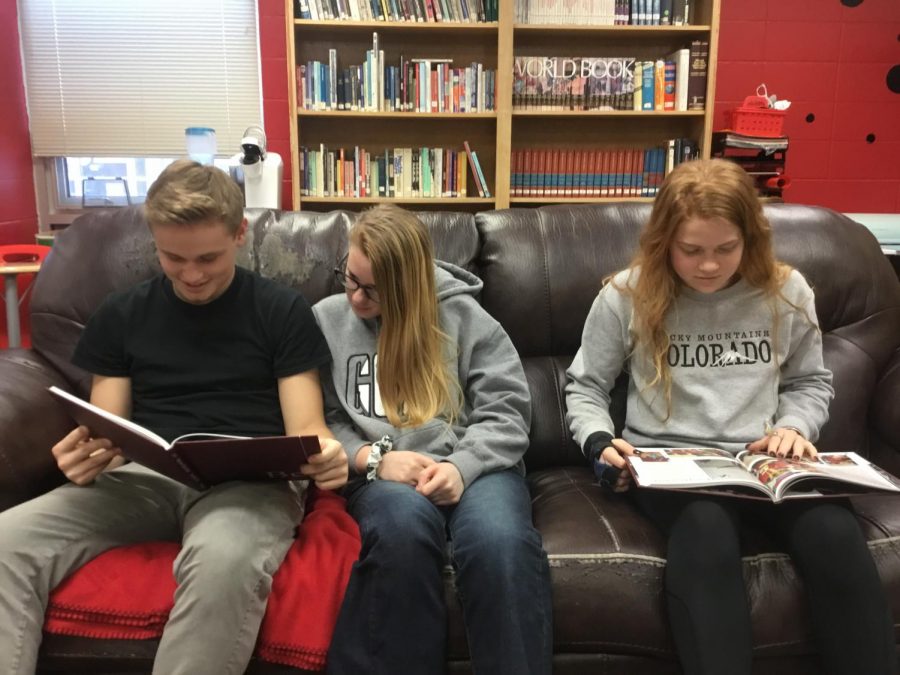 Senior Message Form – Click Here!
Dear Parents of Platteview High School Seniors:
A special book is created just for your student. This book holds a record of each student's most cherished memories. This book is treasured through the years and shared with family and friends. It is truly priceless, for never again can a student get one like it.
Platteview High School yearbook is such a book. As a parent, you know how important high school years are, and nothing captures those years like a yearbook. That is why we would like to give you the chance to have a personal message printed in this book for your graduating senior.
Each message will be unique because it is written exclusively by you. You may include photos, poems, or anything you feel has meaning to your student. (Just a little "we love you" will do!) A student's senior year has always been known as the most important and memorable time in his or her school career. Make this time even more special for your student by giving him or her a lasting message of your love. Since the message and pictures will be printed in all yearbooks, we request that careful consideration is given to the content of materials submitted.
The size of your message is up to you. The cost is as follows:
⅛ page = $75                       ¼ page = $120                          ½ page = $200
When you prepare your message to your son or daughter, please be mindful of the length of the message. When a message is extremely long or when there are multiple messages, point size is small and can be difficult to read.
You have a choice of how to purchase the message and get the materials to us. You may submit messages and pictures via email: [email protected], via CD, or via physical copies of pictures/images. If submitting a CD or physical copy, materials need to be dropped off at the Platteview High School front office. Digital material should be provided as PDFs, JPEGs, or Rich Text Format. If you are unable to provide digital images, there will be a $10.00 charge for scanning and formatting.
If you wish to purchase a special place in the yearbook for your student, please return the enclosed order form along with the physical or digital images by Monday, March 2nd, 2020. This means that the entire message and payment must be in our hands on this date. Space for senior messages is limited. Messages will be taken on a first come, first serve basis. Once the space is filled, we will not be able to purchase any more pages. Physical images will be ready for return and pick up by April 15, 2020.
It is our sincere wish for every senior parent to have the opportunity to reserve a space in the yearbook for his or her student. Don't miss out on this once in a lifetime opportunity.
Sincerely,
Michael Kersulov, PhD
Yearbook Adviser
Platteview High School
Springfield, NE
Student Yearbook Staff
Platteview High School
Springfield, NE
P.S. This is a great time to pull out those adorable baby pictures as well as those recent ones that show what a wonderful young adult your son or daughter has become!