Film Review: Coach Carter Inspires Student-Athletes to Succeed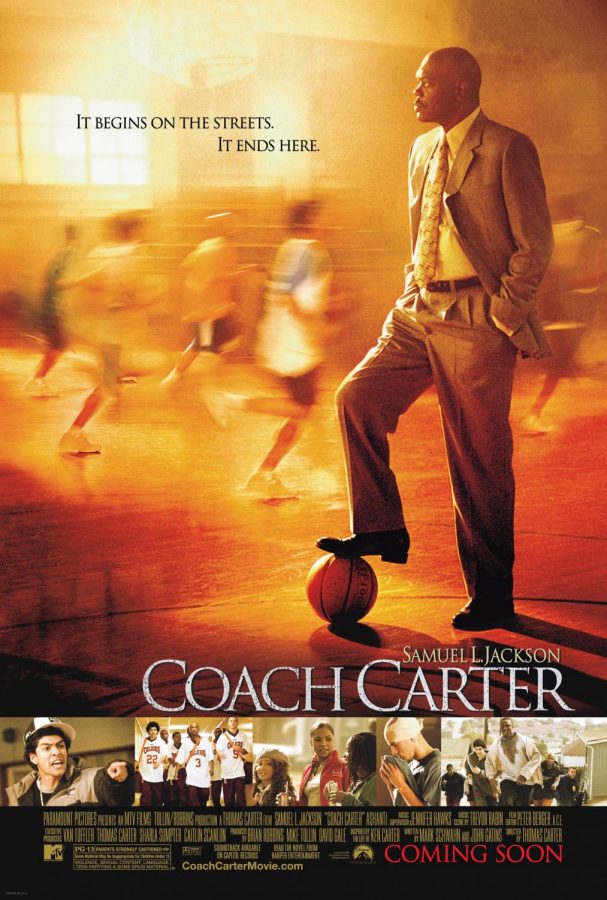 Coach Carter, a PG-13 2005 flim directed by Thomas Carter, is based on a true story. Set in Richmond California, with stars Samuel L. Jackson, Rick Gonzalez, and Robert Richard, it is considered to be one of the most inspirational films of its time. The movie inspires young athletes to do what is right and to stay out of trouble and play basketball.
The movie is set in 1999 and begins when Ken Carter accepts a head coaching job at his old high school. Shocked by his players poor attitude and playing ability, he wanted to change it. He sets strict rules that put grades first before sports; he even went as far to forfeit a series of games until his players got their grades up to an acceptable level. Outraged by his action, some players quit. However, some stayed to try and figure out how to get their team on track.
Coach Carter did exactly what it was set out to do, which is inspire. The film shows young kids that no matter what environment or predicament they are in, there is always a way to the right path. The acting is amazing—some of the most top-notch acting I've seen—and the fact that's it's based on a true story makes it even better. The plot includes some heart-wrenching moments, but that is what it makes it exciting to watch. Coach Carter has inspired me and many other young people, and it will go down as one of the greatest sports movies ever.