Trojan Activities Update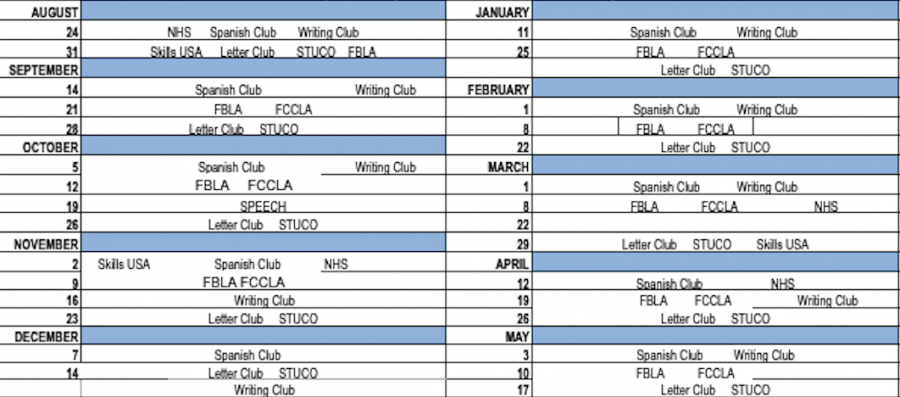 As a new school year begins, clubs and activities are coming back. With the added safety measures for this school year, sponsors and coaches are looking for new ways to get extracurriculars up and running. Read below for club meeting times/dates and a brief update from various clubs.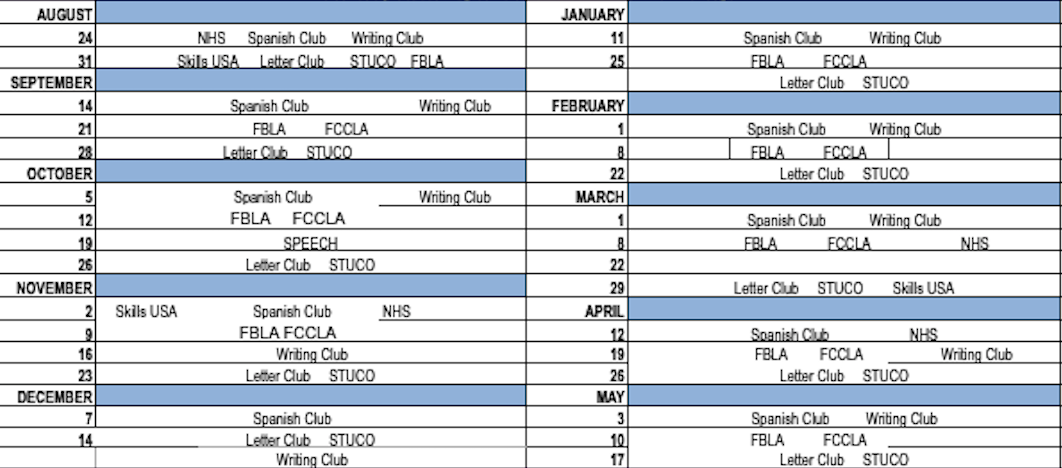 National Honor Society(NHS):
The National Honor Society had their first meeting last Monday after school in Mrs. Lodes's room. They discussed T-Shirt designs and the first steps they would take to start off the new school year.
Spanish Club:
Last Monday, the Spanish Club met for the first time after school in Mrs. Ehrke's room to discuss plans for the new school year.
Writing Club:
The Writing Club had their first meeting last Monday in Mrs. Falch's room. They discussed the time for weekly meetings, fall and spring publications, monthly goals, and E-Learning strategies.
Letter Club:
Letter Club is planning to meet the last Monday of every month. This fall they are hoping to hold a Trojan Logo driveway painting fundraiser. During basketball season, they will continue their Pop Hoop Shoot at halftime during games, and plan to hold a NOFA (No One Fights Alone) game for cancer awareness.
FBLA:
FBLA will begin meeting August 31 between 3:30 P.M. and 4:00 P.M. They will begin by choosing officers and deciding what service projects they will begin doing. After their first meeting they will meet once every month.
Art Club:
Art Club will resume in September. Meetings will be on Thursdays from 3:30-4:15. This year, Art Club will be working on individual projects; as well as, a "group" project where everyone gets to decorate a window in Mrs. Behrens's room.
Future Problem Solvers (FPS):
The Future Problem Solvers will be having an informational meeting Wednesday morning, August 26th, in the Media Center for those interested in joining.
Mock Trial:
As of right now, the Mock Trial team is planning to kick off the season starting in October. This year, Mock Trial competitions will be held through Zoom starting in January with regionals and ending in May with nationals.
Trojan E-Sports:
There will be an informational meeting for Trojan eSports on Thursday, August 27th at 3:30pm and/or 6:30pm in Mr. Lundeen's room (107). Students are welcome to attend either session to learn more!
During these ever-changing times, the sense of normalcy that extracurriculars bring can be a source of comfort for those looking to return to a routine. While these activities may look different from previous years, they provide new opportunities for students to adapt and grow.