Setting Up the Volleyball Season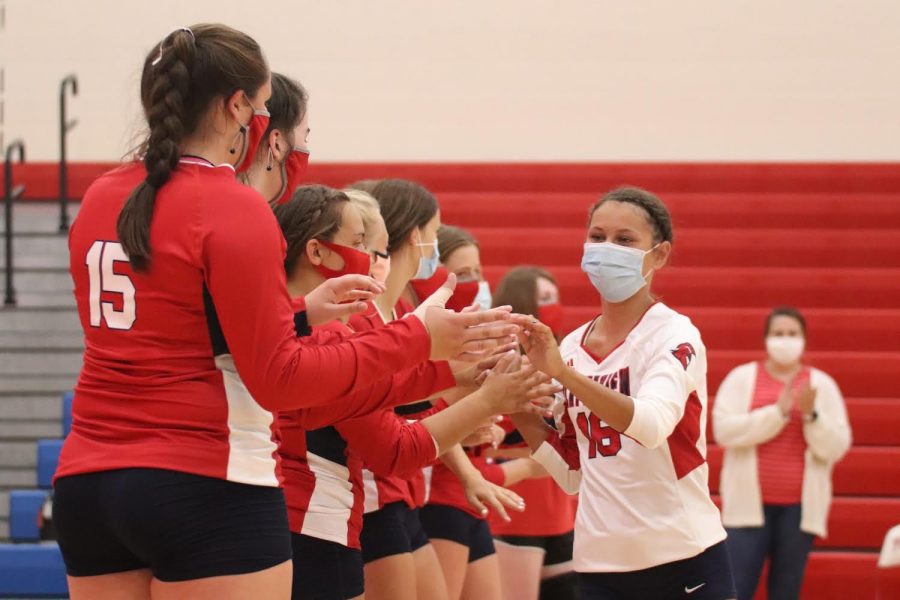 The Platteview High School Varsity Volleyball team played their first game of the season Monday, August 24th at Platteview, where they were able to find the pace of the game.
"From the game on Monday, I think my teammates and I learned a lot," said libero Kyra Gray. "One of the major things we learned was how we play together in a game and what skills we need to keep working on in practice."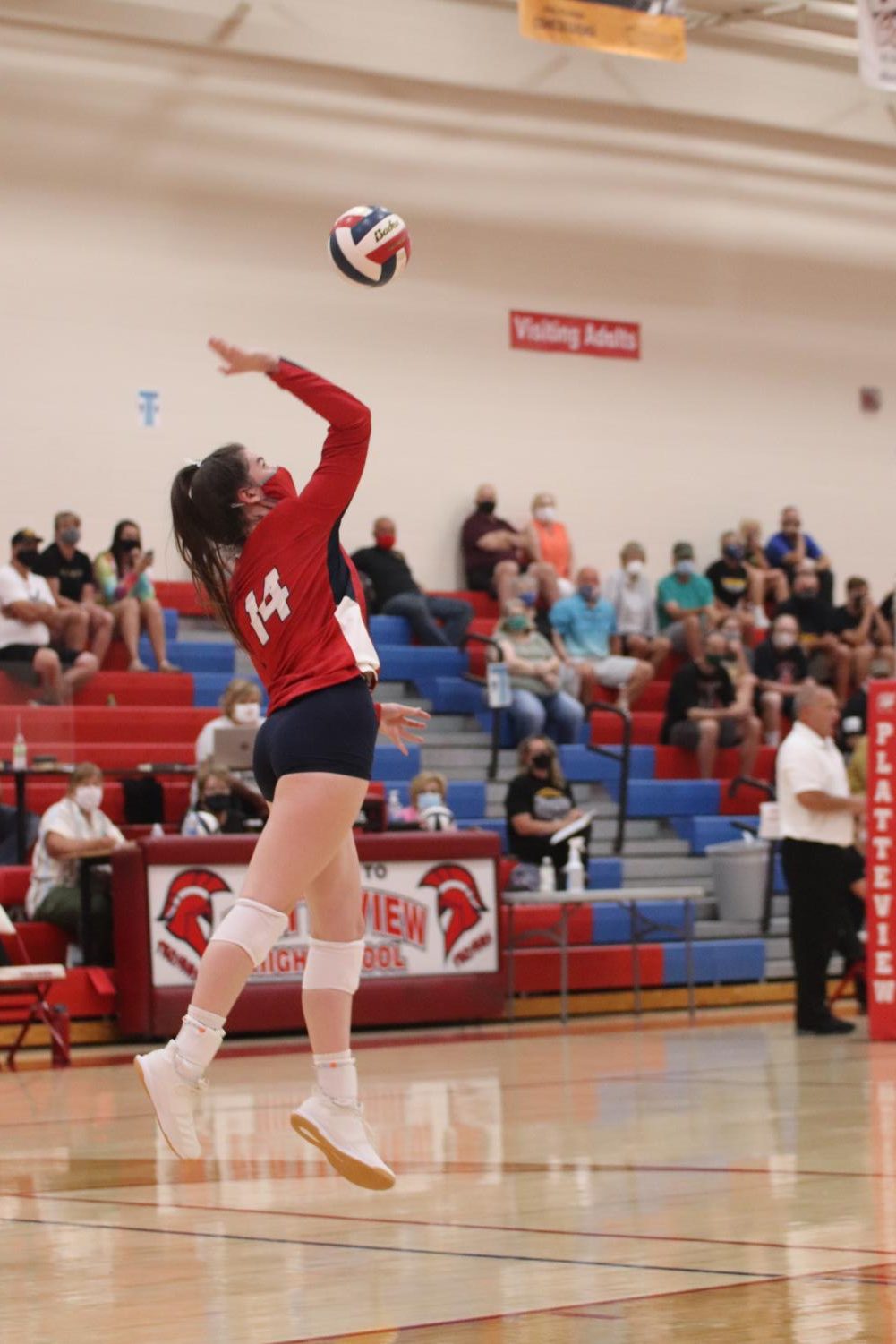 Outside hitter Logan Nelson added, "I think we played well as a team, and I can't wait to keep practicing and working hard to keep improving." The first game of the season is an important learning experience for new or returning players to varsity volleyball.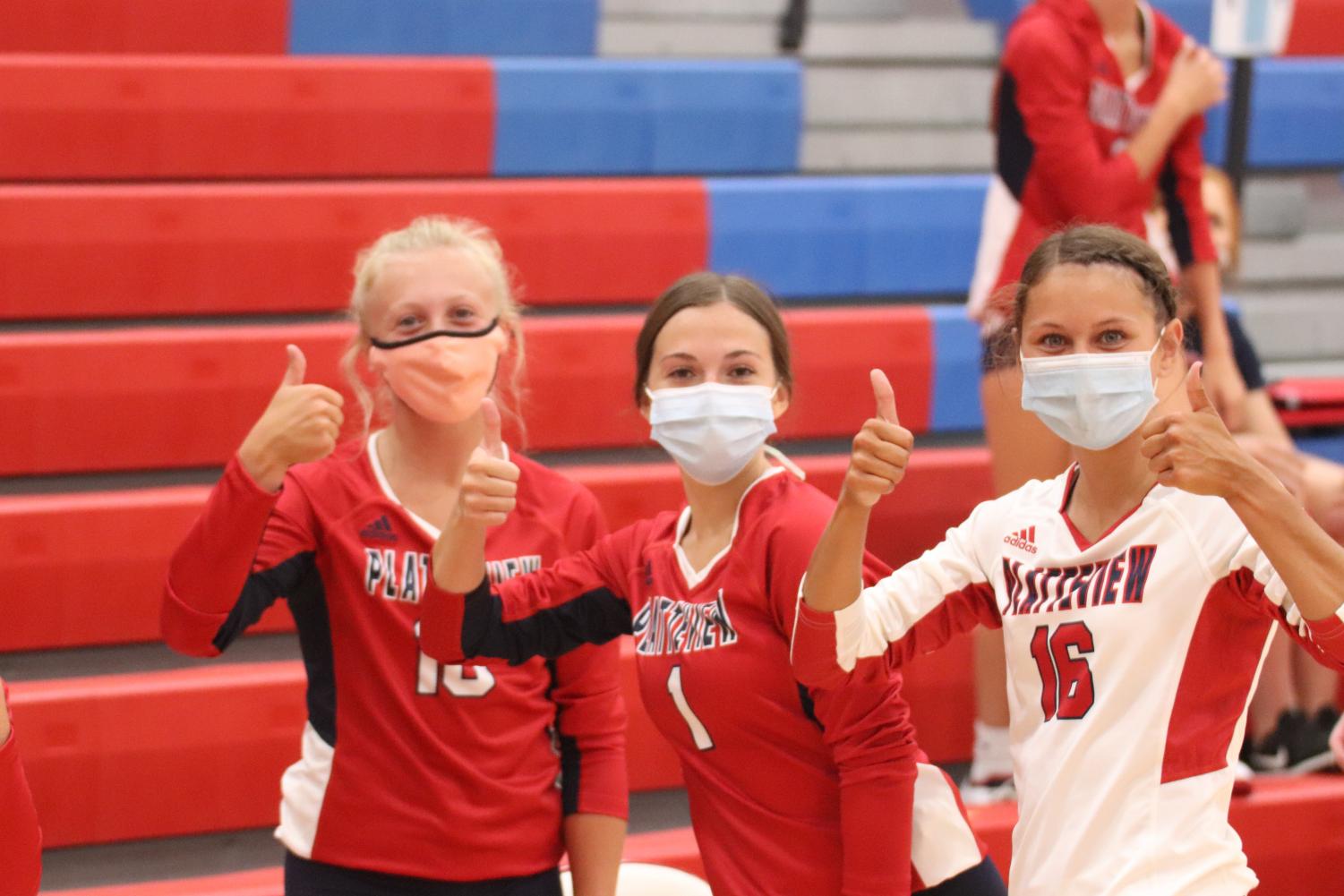 After the first game, many Platteview Volleyball players are putting in extra time, which, along with their rigorous practices, will allow them to improve and to have a great season. "I think it will all come together very soon and we will do great things!" Logan Nelson said. "We just have to keep working hard and give it our all!"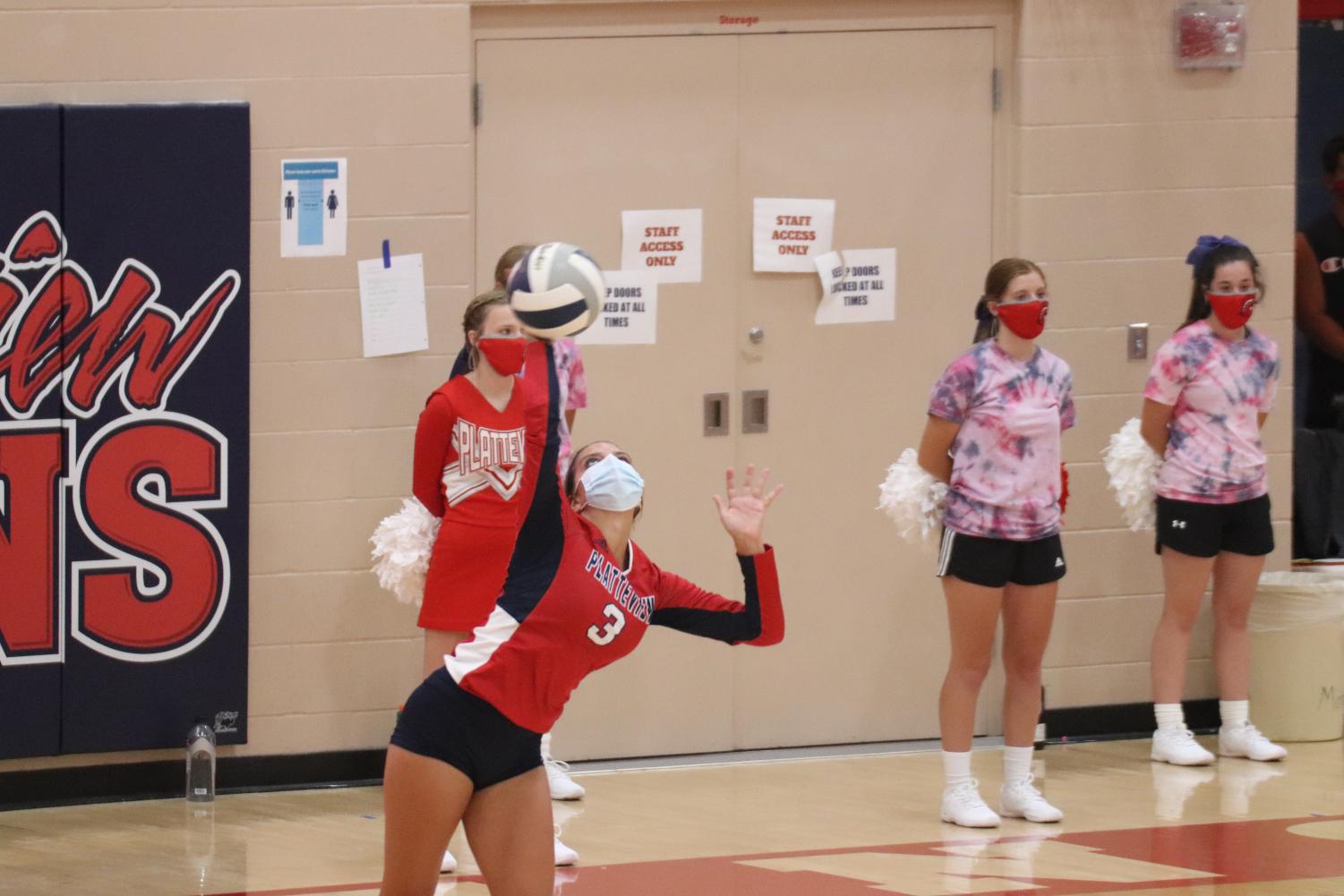 As the Platteview Varsity Volleyball team continues to compete, remember it is important to show our support and encouragement even if we are unable to be there.