How to Support Teams When Not at the Game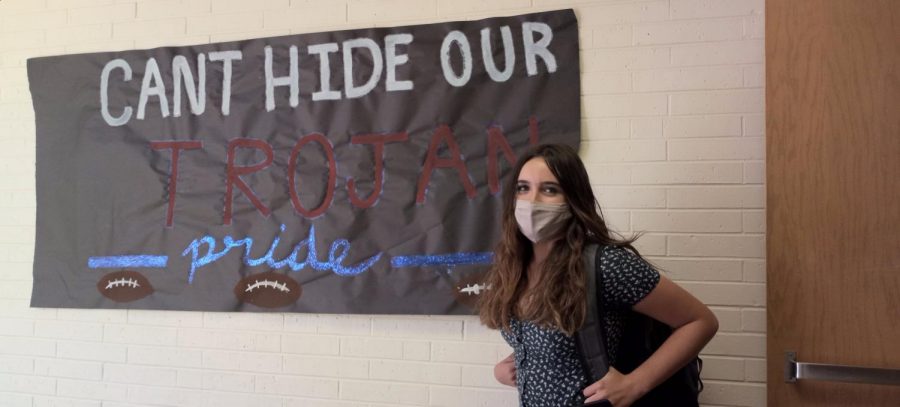 Among the list of new rules and regulations at school this fall are audience restrictions at games and activities. Because of the restrictions, it may seem difficult to support the teams, especially as student support is limited; however, there are still ways to cheer.
Coach Mark McLaughlin has suggested some alternatives to in-person support, saying, "I would suggest students watch the live stream that is typically available for varsity contests. That will be the best way to keep up with each team while not being present at the event. I also believe that students that are not participating can help our student athletes a great deal by doing their part to keep themselves healthy."
There are many other ways as well,these include, making posters, saying good luck in the hallways, or posting something on social media. As junior Anthony Scala said,"Something that students could do is just show support in the hallways by saying goodluck or showing team spirit."
Tim Stork added, "The best way to support the teams when you can't go to the game, is to stay home from class when you don't feel well. This will reduce the amount of people that you are in close contact with so less will miss practice and games."
Hopefully we will once again be able to go to the games at full capacity, but in the meantime, we need to take advantage of these other venues, "With not being able to have many students at our games," said Mrs. Speth, "students can support by watching the live stream of our games, posting encouragement on our social media accounts, making signs/posters for the team, sending notes, and just general encouragement when they see team members."
Though sports and activities look vastly different, there are still many ways to cheer on teams and find ways to support classmates.