Spreading Smiles with Positivity: Cheer Returns for 2020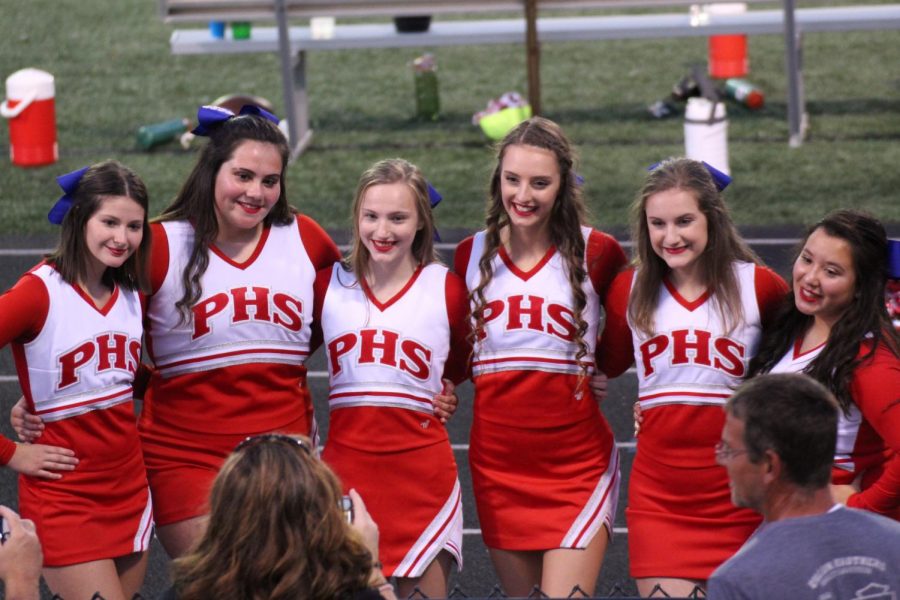 Like many activities, the PHS Cheer Team looks a lot different than it has in years past. Though so much has changed, one thing hasn't: Positivity. 
"I'm glad it is my first year cheering because I really get to see how things are done from the veterans," said Halle Christianson (10). From making posters for our sports teams to writing cards to thank our local organizations, the Cheer Team is spreading smiles across the school district.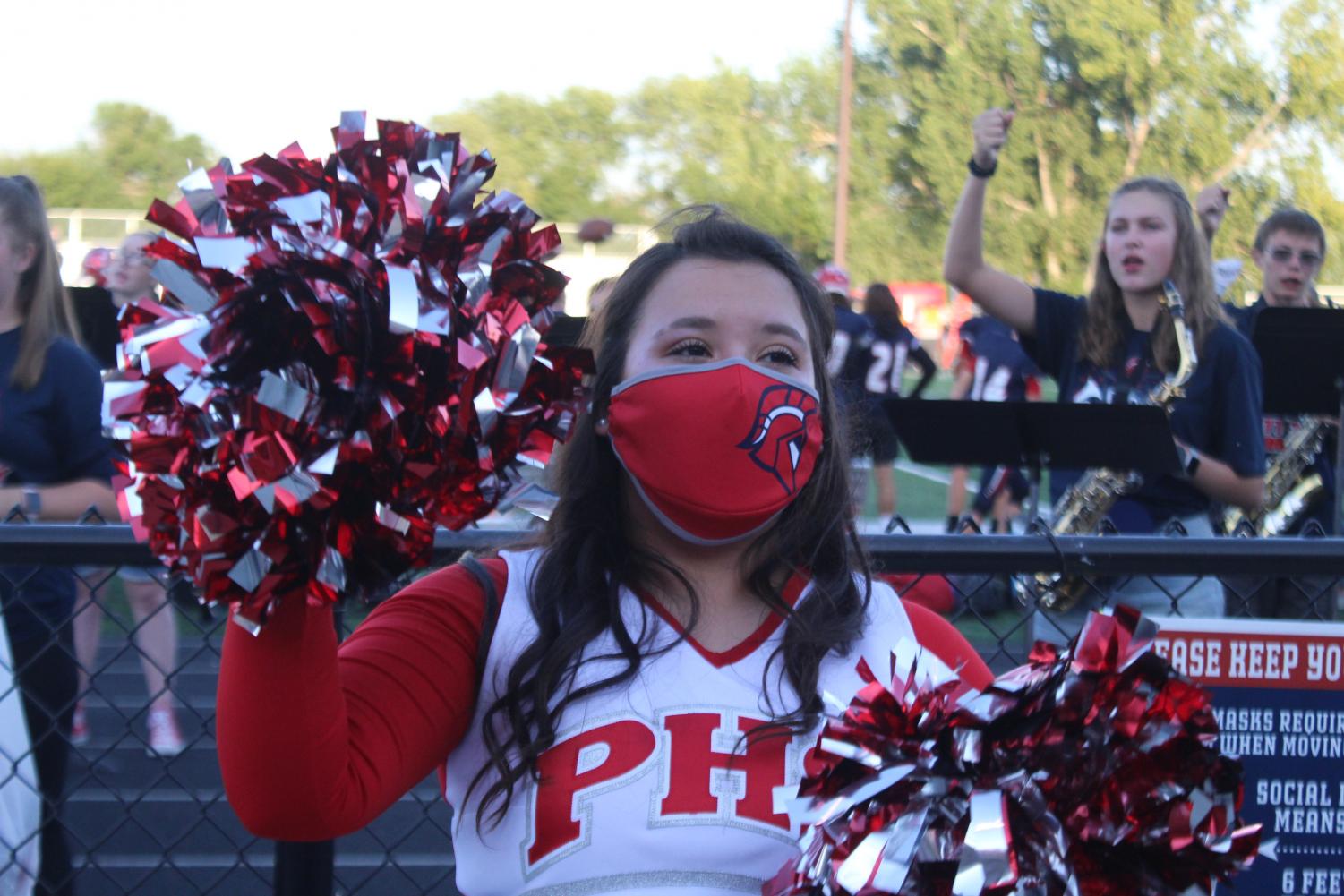 With each new season comes new trials. As the cheerleaders work on new chants, work with new students, and work in new routines, they do so safely. More than supporting athletes and bringing spirit, the Cheer Team is also trying to find silver linings while keeping distance and wearing masks. Lily Robinson (11) said, "I would rather wear a mask than not cheer." 
Cheerleaders do more than what you see on the sidelines. At school they continue to be peppy and positive to better everyone's high school experience. Above is a "Welcome Back to School" video the Cheer Team create to bring spirit to the incoming students for the year.
Even though the season might look different, they are ready for the challenge, making the best of every situation.