Masks: Fashion's Most Recent Frontier
Masks have become the newest addition to everyone's wardrobe, and students, faculty, and staff use masks in unique ways to display their winning personalities. Masks can now support teams, sport logos, spread encouragement, and add style to an outfit. This important accessory offers a new and engaging way to stay fashionable.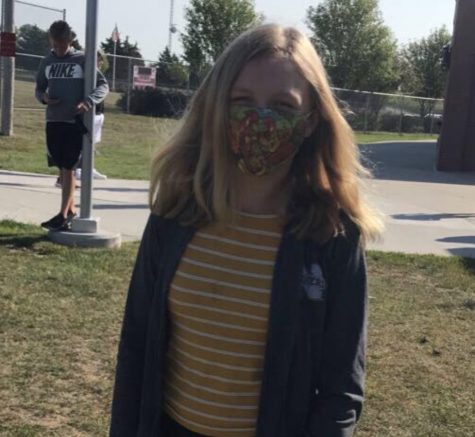 Isabel Derby (9) sports her beautifully decorated mask as her class goes outside for mask break.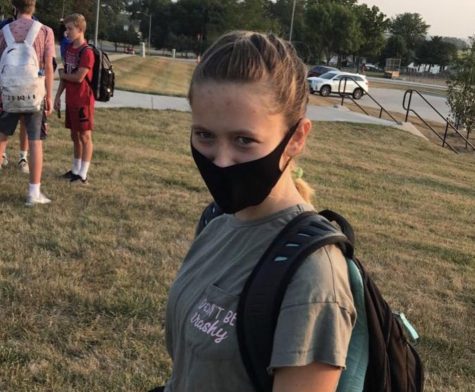 Waiting outside, Hayden White (9) keeps her mask donned for extra protection.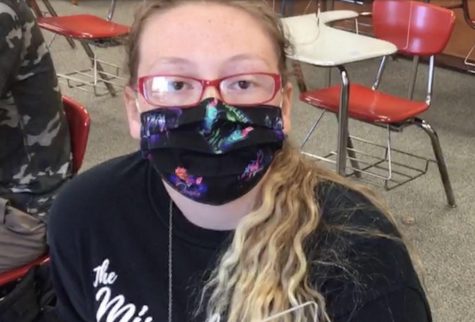 Emma Mathias's (12) mask features designs of villains from popular shows.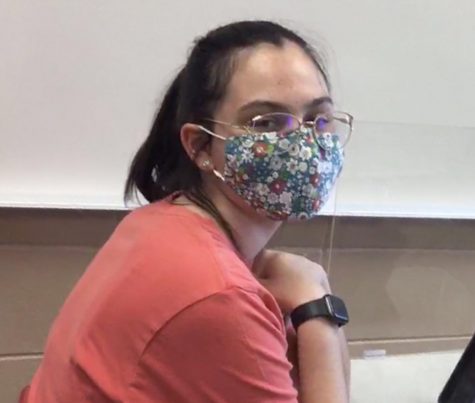 Kyley Bishop (12) brightens the mood of her class with her spotted floral mask.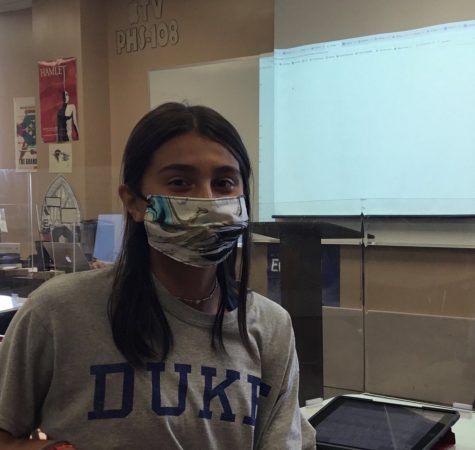 Before her next class begins, Isabel Clarke (10) chats with a friend.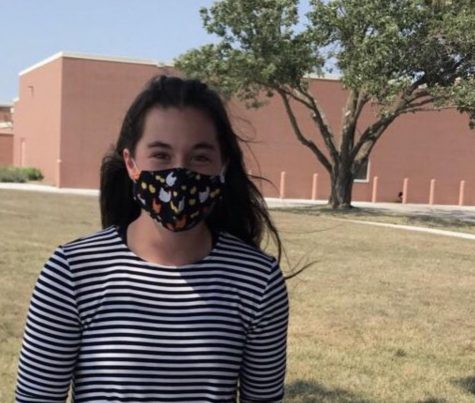 During a mask break at the junior high, Ava Rockwell (9) readies for a breath of fresh air.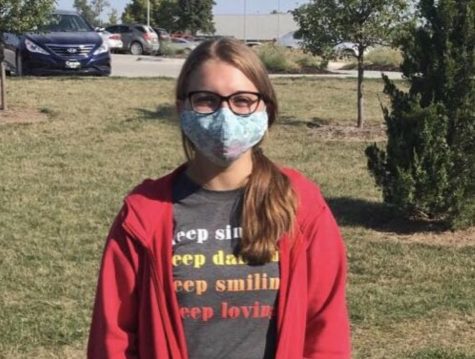 In one of the first mask breaks of the school year, Autumn Hines (9) finds relief in the outdoors.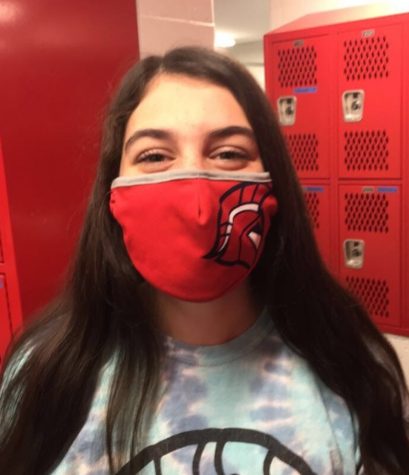 Mia Rodgers (9) shows her support for Platteview teams by wearing a Trojan emblazoned mask.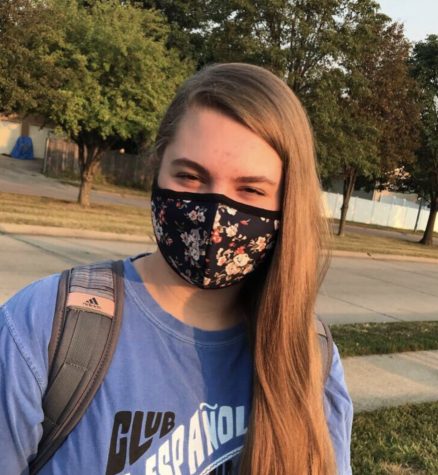 Haley Keinow (10) waits for the day to begin at her bus stop .