Trojan Voice: Outstanding Teachers and Students
The students and staff at school are a lot more than what meets the eye. Behind their outward appearance, there is brimming personality. Mrs. Hartwig, Mrs. Johnson, Connor Millikan, and Jolene Trumble have answered several questions to bring out their Trojan voice.
Mrs. Hartwig is an English teacher who is passionate of her job. She loves to invest a respect for literature in her students.
What has been your favorite book to teach and why?
I don't think that I could select just one. I love the ninth grade texts. To Kill a Mockingbird, Of Mice and Men, and Romeo and Juliet are texts that I will never get tired of teaching. Students are incredibly opinionated about them. That makes them fun to teach.
What is your favorite animal?
My favorite animal would have to be the fox. They are incredibly smart and cunning. They also are red which is an added bonus.
What is the best thing about the Springfield community?
Springfield is a community with amazing students. They are the best! The entire community supports the school as well. It is truly a one-of-a-kind place!
Lastly, what does it mean to be a Trojan?
Trojans are proud, loyal, and academic-minded. They are at the forefront of education. Trojans are a school community that settles for nothing but the best.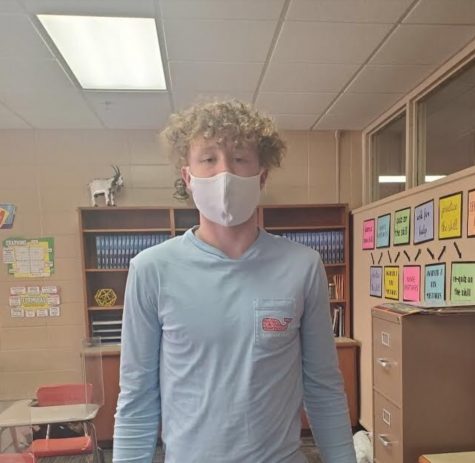 _. _. _.
Conner Millikan is a sophomore, widely known for his prowess on the court. He led the Varsity Boys Basketball team in points, and, along with senior Tyler Riley, helped take the Trojans to the state basketball competition.
What is your favorite practice memory and why?
When we were doing a fast break drill, I ended practice with a dunk.
How have crowd and Covid restrictions affected the sports you play?
They really haven't affected me or my team too much. The bench has done a great job of creating energy.
What does it mean to be a Trojan? 
To show respect to your fellow classmates, kind to others, help out in your community, and be a leader.
_. _. _.
Mrs. Johnson is a math teacher and enjoys many hobbies outside of her classes. From weight lifting to finding freedoms outdoors, she has exciting passions in her out-of-school life as well as at school.
What is your favorite hobby?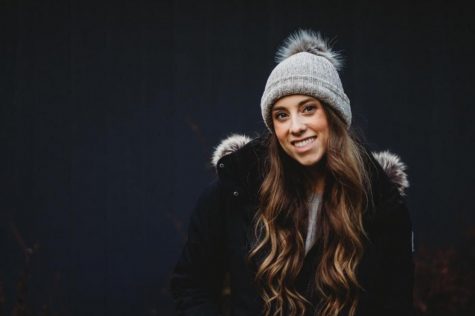 Working out. Whether it's at the gym, at my house, or outside, I love being active and challenging myself! I enjoy trying new workouts and spending time with others who share my passion for fitness.
What is your favorite math class to teach?
This is my 4th year teaching Algebra 2 and I really enjoy it. I am currently working on writing my own project-based Algebra 2 curriculum which has been a lot of fun!
What is your favorite season?
I love the heat and the sunshine of summer! There is nothing better than spending the entire day outside in the summer kayaking, hiking, running, walking my dog, or just sitting on the deck. Also, summer is the easiest time for me to travel which is one of my favorite things to do. I have been to 8 different countries so far and I plan on using my summers to keep visiting more!
What does it mean to be a Trojan?
To be a Trojan is to be part of a tight-knit, supportive community that works together to build each other up and achieve great things.
_. _. _.
Jolene Trumble (10) is a two-sport athlete, specializing in softball and track. She works hard to develop her athletic abilities and hone her skills.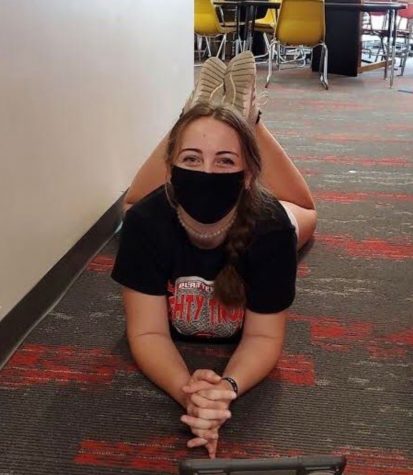 What is your favorite thing about Platteview?
My favorite thing about Platteview is the sports community.
What sports do you do?
Softball and Track
What did 2020 bring to you?
Different challenges in every aspect of my life.
What is your spirit animal?
Armadillos.
And lastly, what does it mean to be a Trojan?
Being a Trojan is being respectful to yourself and others.