Senior Edition: Senior Plans
After four years of academic, athletic, and social development, high school seniors are itching to begin the next phase of their lives. From joining the military to going to college, seniors have a variety of plans and goals for their adulthood.
Below are responses to these five questions:
1. What are your plans after graduation?
2. What do you hope to accomplish as an adult?
3. Why are you excited to graduate high school and move on with your life?
4. What type of experiences are you excited to have after graduating?
5. How was high school a journey for you?
With their education and their adult lives ahead, Platteview graduates will leave their mark on the world.
Emma Mathias:
I plan on attending the University of Nebraska Lincoln to study Pre-Law and Psychology.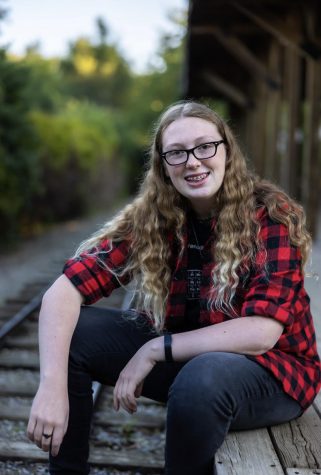 I am hoping that I will have a successful career as a lawyer and strong connections with friends and family.
I am excited to graduate high school because I am excited for all new experiences and all new chances to learn and grow as a person.
I am looking forward to one last summer, full of fun things, with my friends. I am also excited to take classes geared towards what I want to do with my life. I am excited to meet new people, branch out, and learn a lot from the people I meet.
High school for me started out as any regular school year. I was scared at first, by the new people and lots of big kids, but as the years progressed I was able to establish relationships with awesome teachers and ultimately grow as a person. With the pandemic disrupting nearly half of my high school career, I've learned tons of life lessons in change, adaptability, and patience as a result. Thinking back to Freshman year, a lot of craziness has happened, but I wouldn't change a second of it because if anything has changed between us seniors, it's that we've grown closer over the years.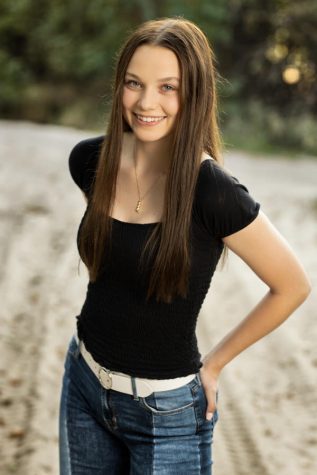 Torey Swanson:
My plans for after graduation are I'm going to UNL and will be majoring in Interior Design.
As an adult, I hope to accomplish owning my own interior design business.
I'm excited to graduate high school because I want to start accomplishing some of my bigger goals and start learning how to do more things on my own.
Experiences I'm excited to have after graduation are experiencing living with roommates and doing things on my own. I'm also excited for meeting new people and getting to work towards my interior design goals.
My high school journey has had ups and downs. Sometimes it was very stressful but other times it was fun because I was around my friends and people I like to hang out with.
Leah Trumble: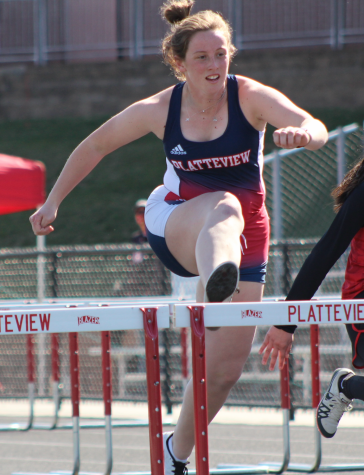 My plan for after high school is to attend Northwest Missouri State University, in Maryville MO, to major in Parks and Recreation Management.
As an adult I hope to become a Park Superintendent at a Nebraska State Park. I want to become the youngest, female Superintendent III.
I am excited to move on into the next chapter of my life because I plan to make a difference. In the field I want to go into, there aren't very many women in positions of power, and I want to change that. I want to work hard, get my hands dirty, and do what I love every day.
I can't wait to make new friends, discover a new town, and do all the exploring I can. I plan to visit all the State Parks in Nebraska and gain more experience for my work field to better my chances in getting a job in this field.
High School was a journey for me because it taught me many different things. It taught me how to balance multiple different things in life, it taught me how to create good study habits, and most importantly it taught me to push through and do your best even if it's something you don't want to do.
Nathaniel Edwards:
I intend to study psychology at Bethany College in Lindborg, Kansas. I will also be playing on the Esport team there.
Quite honestly, I don't fully know what I hope to do as an adult quite yet, but at the least, I know that I want to graduate college and ideally get a job that utilizes the skills I will learn in college.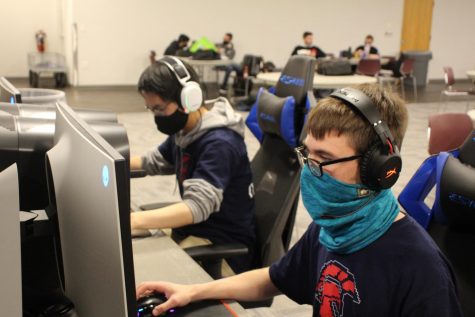 I've only really seen Springfield and Omaha for a majority of my life, and I just need a breath of fresh air. I'm excited to try new things and have a choice on where I can go and what I can do, like college, life for example. Of course I'll look back to my years in high school fondly.
I'm unbelievably excited to compete with a collegiate team in Esports. I've played with the team in practices, and I can't wait to see how well we'll compete alongside each other. Beyond that, I'm gonna play with the band there, which is gonna be a fun new experience.
I fully believe that going to Bethany College is a direct effect of the success I found in the Esports team at Platteview. I only heard about the college because the coach reached out to me and, ultimately, gave me the best offer I had for college. Obviously the effects of Covid also impacted my journey as well, in that I had to adjust to the new normal, and it made classes at the end of Junior year different, to say the least.
Benjamin Kingston:
I'm going to work over the summer then go to Metro Community College to get my generals done after high school.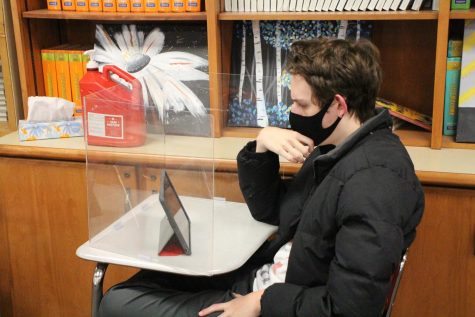 One of my goals is that I want to not have to worry about money.
I'm excited to graduate high school cause it's what you gotta do.
I'm excited to live on my own.
During my high school journey, one of my favorite parts was placing 3rd for One Act.
Aubreigh Burley:
I will be attending Southwestern Community College studying Automotive Technology and playing on their softball team.
I hope to be successful in my career.
I am looking forward to less drama.
I am looking forward to playing collegiate softball and making new friends.
Tyler Kraus: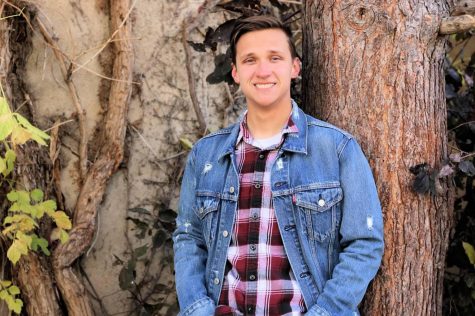 My plans after graduation is to attend Wayne State College to pursue a degree in Forensic Science.
I hope to accomplish getting into a career I truly like; if I am working the rest of my life, I want it to be something fun.
I'm excited to graduate high school because I want to have a good new experience. There's so much you can do just by finishing high school.
I'm excited to experience more traveling after high school and more work opportunities.
High school was a journey from the very beginning for me because I experienced many new things such as band and choir.