Trojans Graduate 2022, Photos
Use the following link to see photographs of the 2022 PHS Graduation Ceremony: link.
The Platteview High School graduation ceremony took place outside at the school's football/track field on Sunday, May 22nd, 2022, at 1pm. With perfect weather, blue skies, and a strong breeze, seniors were joined by their friends, family, and faculty to celebrate and honor the work, commitment, and achievements they accrued over four years of high school.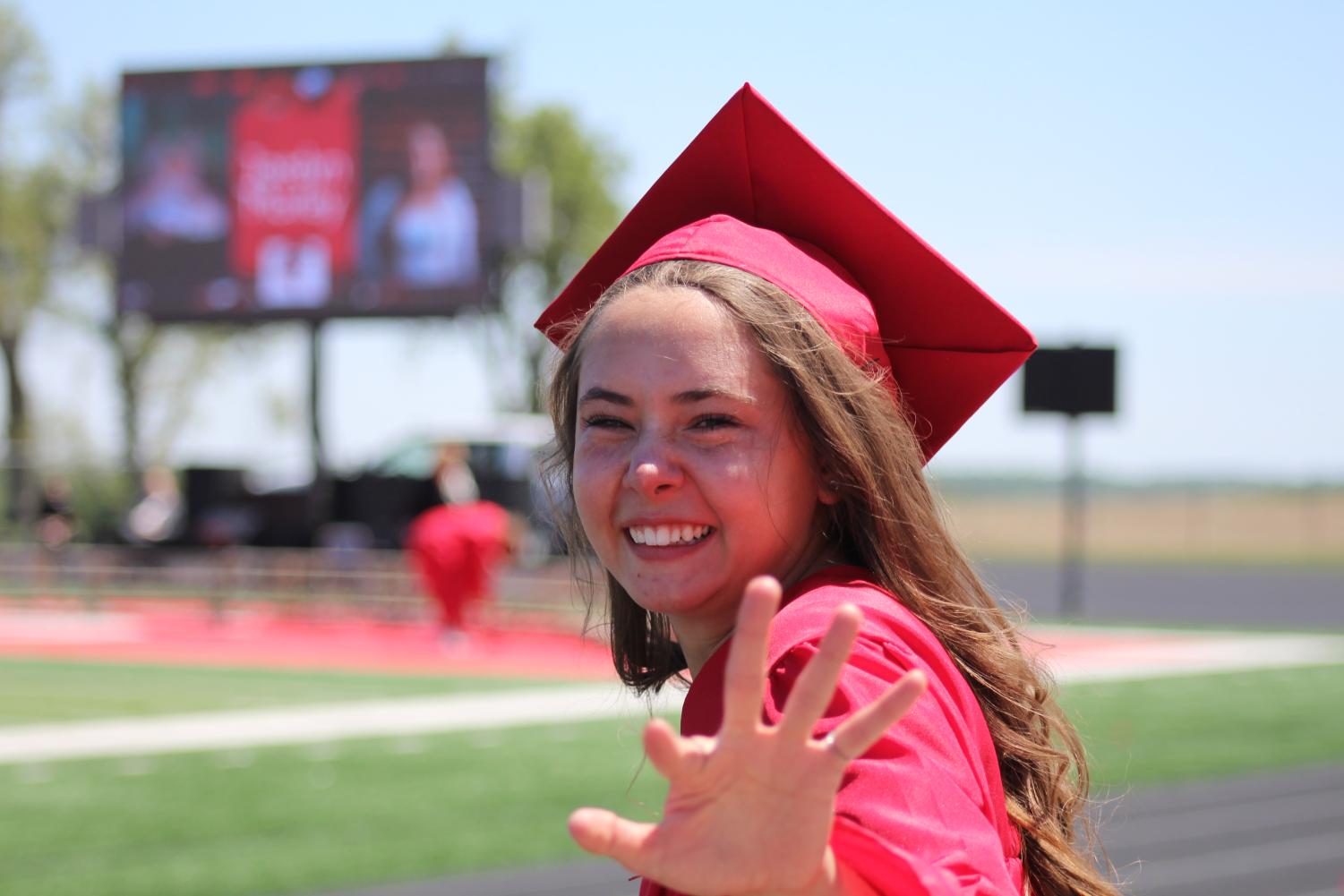 Graduating senior and Senior Class President Luke Smith gave the opening remarks, welcoming all to the ceremony. He was soon followed by senior Mitchell Rudie. Rudie gave a warm speech, commenting, "I have hope that the traditions that the Class of 2022 made this year will continue on. I am very happy knowing that we have made a positive impact for the future of Platteview, for all Trojans who will walk the halls from now on, because we know that – just like us – future Trojans will be safe in hands, they will be watched over, guided, to become the very best they can."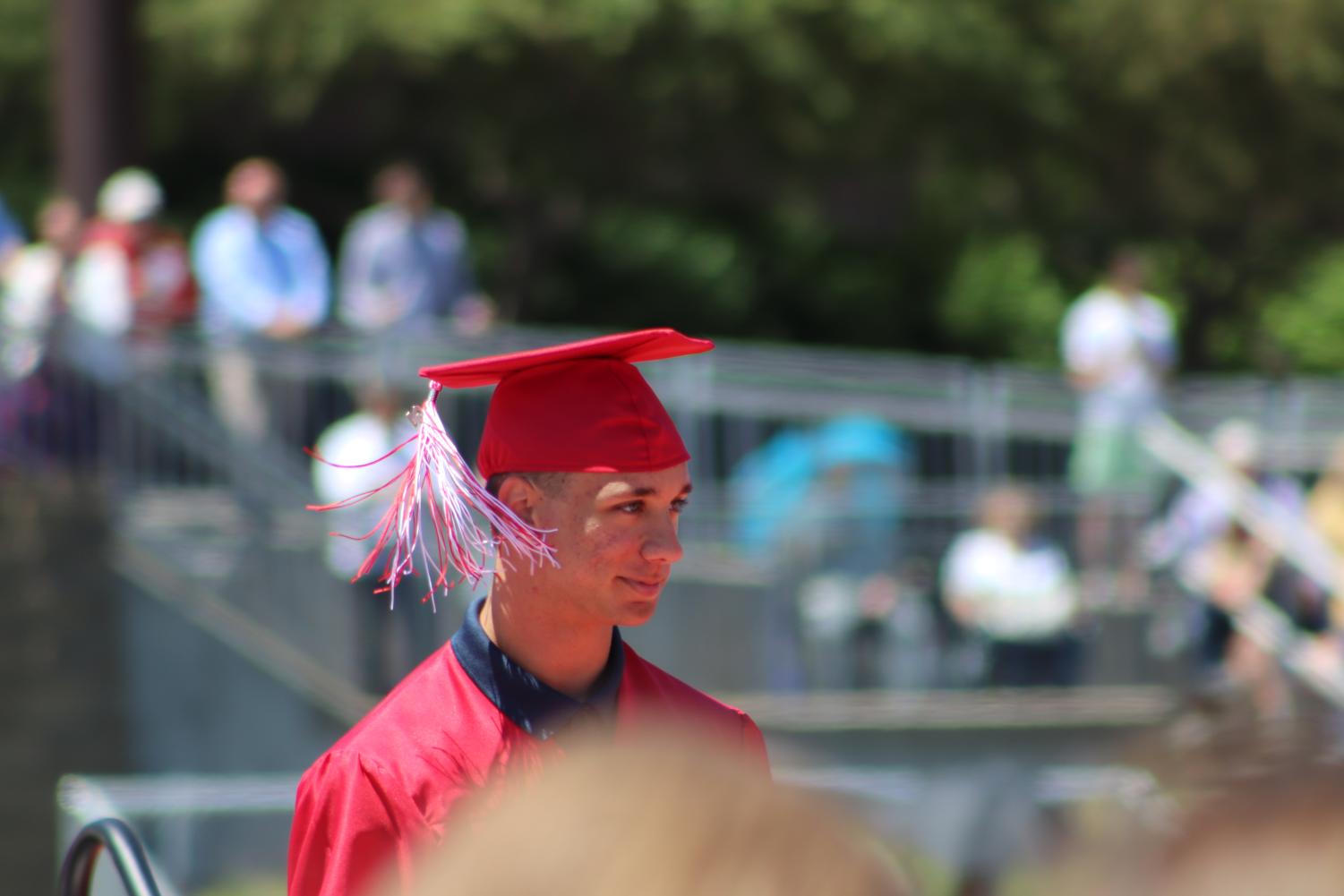 Afterward, Ella Falk (12) helped students remember the journey they all took together, speaking about memorable and important moments the graduating class had shared since their time in Kindergarten. In her speech, Falk said, "These were the events we made together to prepare us for today and tomorrow. From this point on, many of us will go our separate ways, and we will explore what life has to offer. We will find a job or go to college. Build families, and maybe even find out who we want to be in life. But as we will make our way in this world, and as time goes on, we can always remember our time as Trojans, the times that connected us, the stories we made together, and the lessons we learned along the way. Good luck, Class of 2022. I look forward to making more memories with you."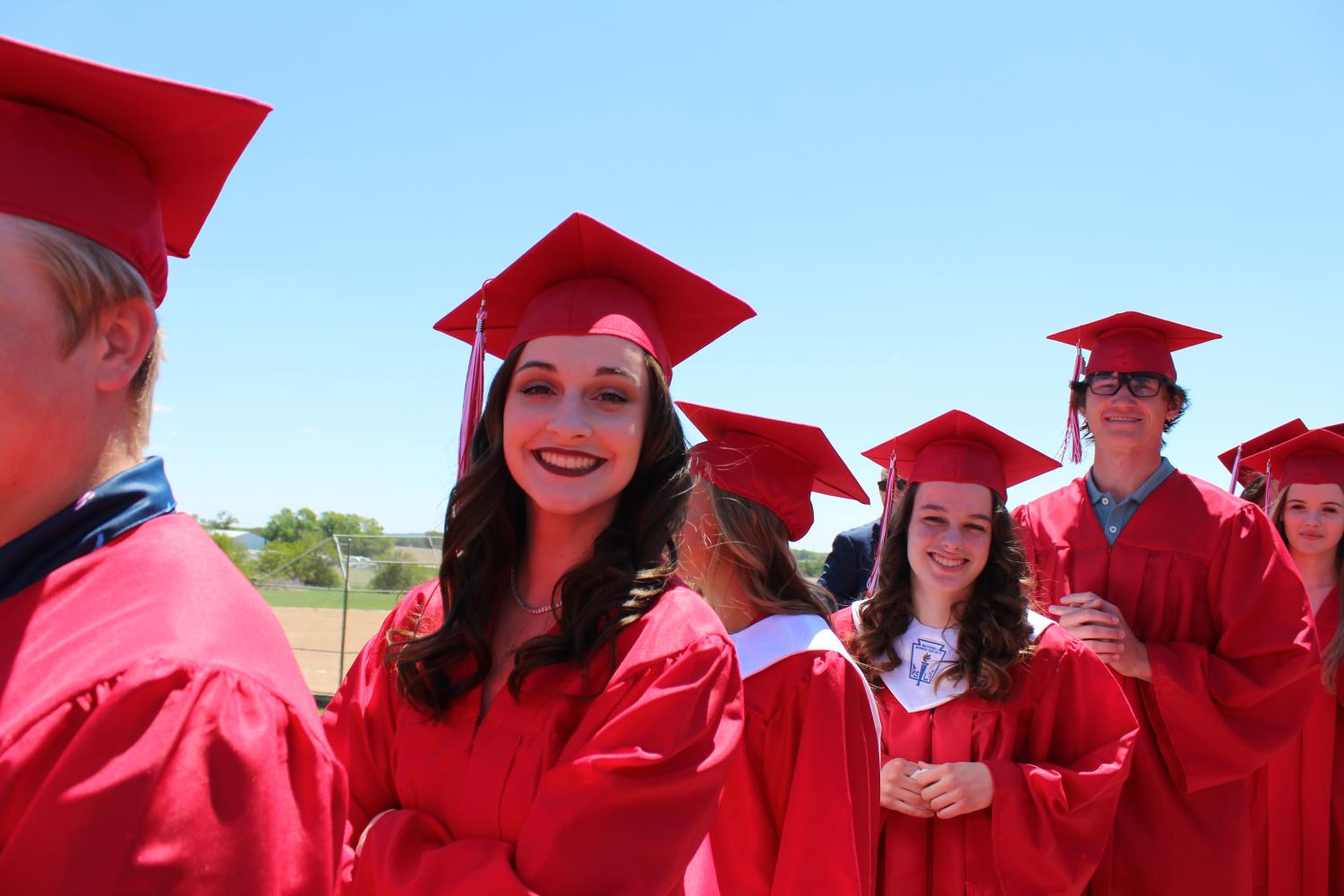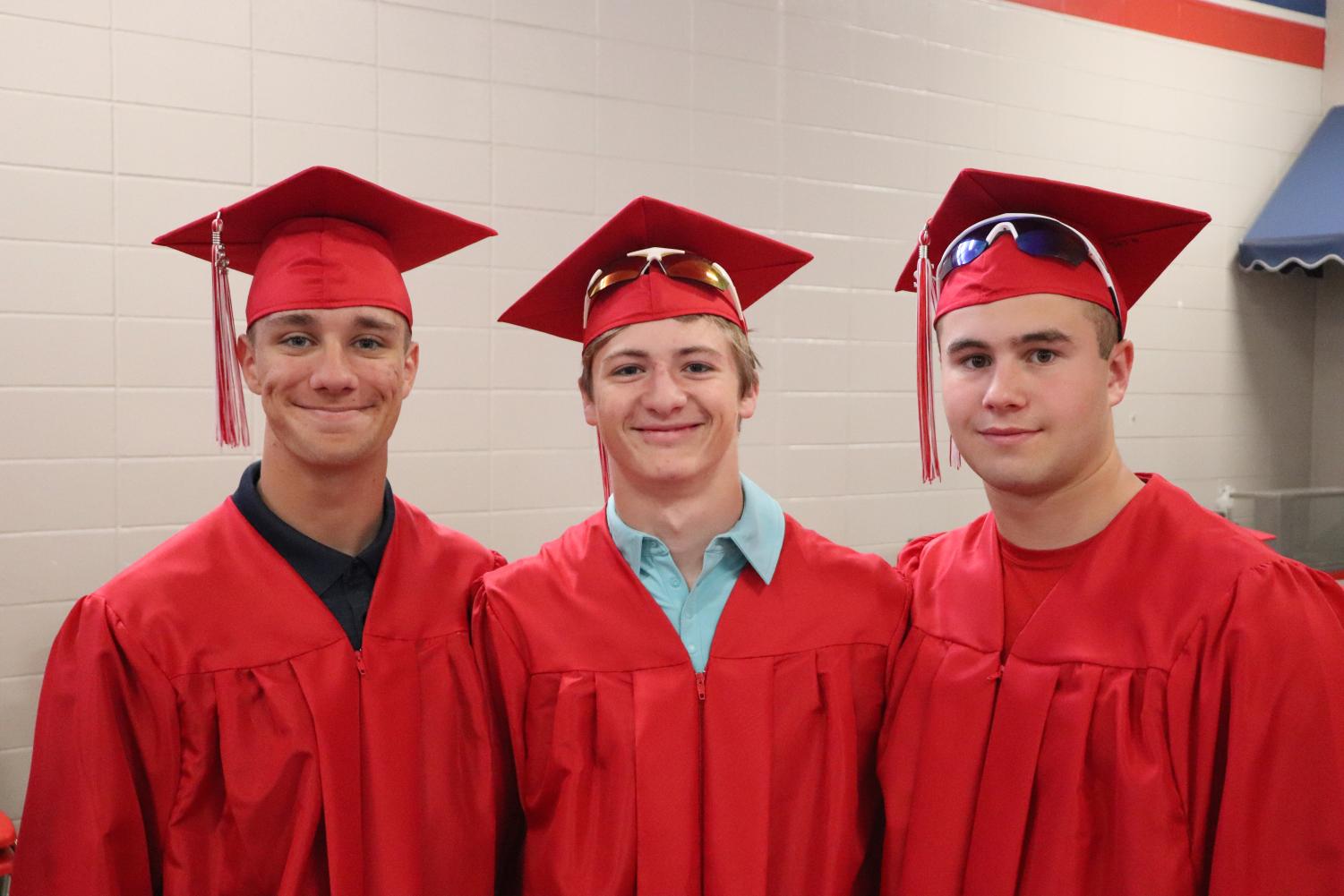 Toward the end of the ceremony, Ella Ferguson (12) gave the final student speech. Ferguson discussed the community the Class of 2022 had created together, saying, "As life moves forward, plans might change, challenges might arise, and Platteview might change too, but all I know after my time here is that the values that I have learned here at Platteview will not change."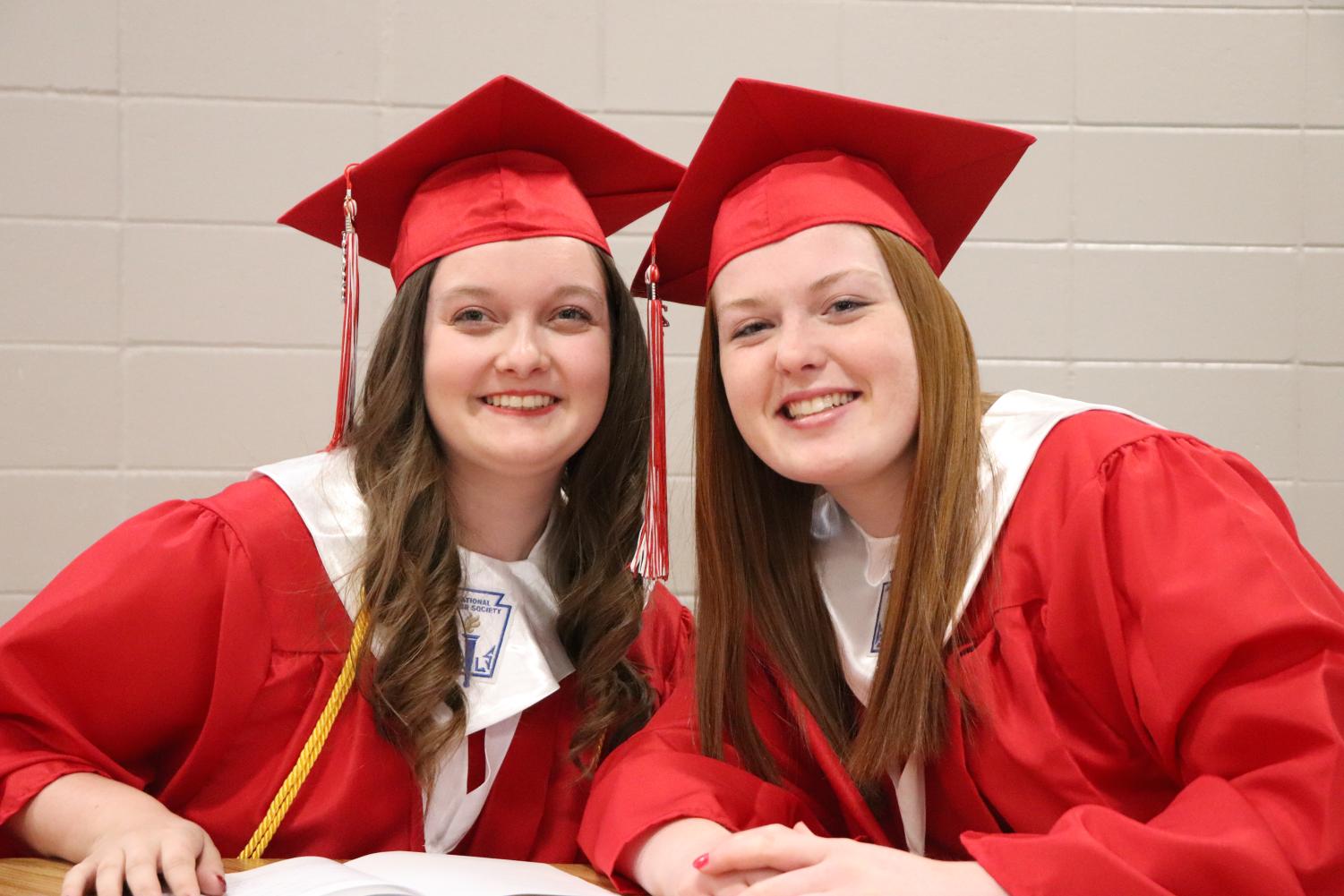 Tassels were turned. Caps were thrown. And families were hugged. It was a beautiful day, and Platteview happily welcomed the Class of 2022 into the Trojan Alumni family.
Use the following link to see photographs of the 2022 PHS Graduation Ceremony: link.