Trojan Basketball Prepares for Districts and State
The atmosphere in high school basketball games is electric. The excitement of the game, combined with the energy of the fans, creates a truly unforgettable experience. Platteview basketball fans come to cheer on the Trojans, the Pep Band blares music, the Cheerleaders lead the crowd, and the Dance Team prepares to perform at halftime. This positive student-led atmosphere helps to build a strong sense of community and school spirit, making the games an important part of the high school experience. 
This year's seasons for girls and boys basketball is nearing its exciting end. Both teams have had success stories that have made Platteview proud.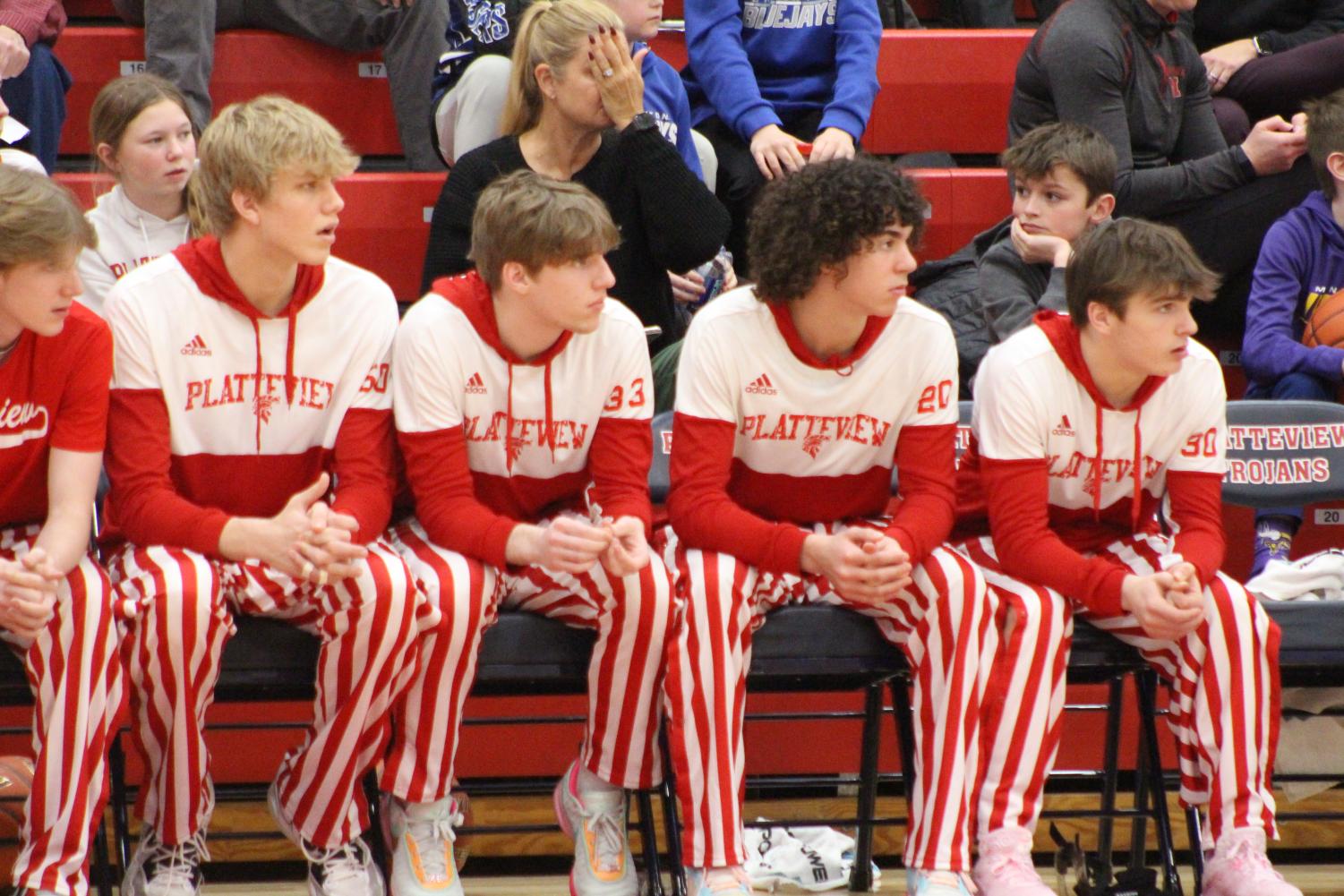 This year, Girls Basketball is preparing for a strong ending. Coach Kevin Freeman said, "Our biggest focus is putting it all together and playing our best basketball at the very end of the season. Playing for each other, playing hard, and having fun while doing it. Our goal is to go to State." He also said, " Our biggest weakness is understanding that winning tough games takes the entire team. We're just trying to get 1% better each day." The girls' team has worked hard all season and found that teamwork is what is most important at the end of the day.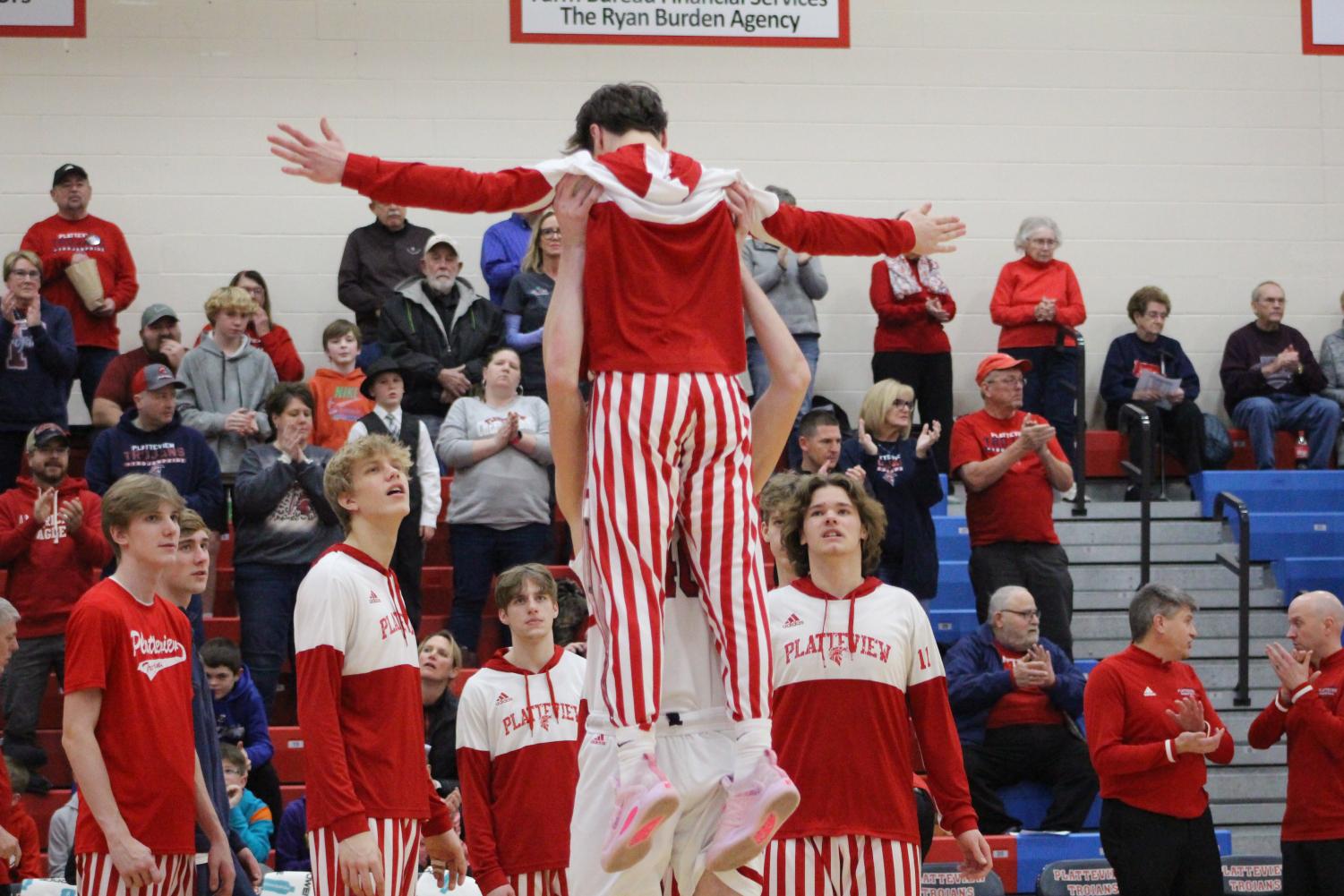 Boys Basketball has had a streak of success this season. The team is currently preparing for Districts, hoping for an exciting and fulfilling rest of their season. So far the boys have had success on the courts. Coach Brad Schlieman states, "This is an important time of year as we get ready to wind down the regular season and gear up for districts. We haven't made any significant changes, rather we are working hard to make sure we do what we do well and are playing our best basketball going into Districts." They are prepared for the rest of the season and have nothing but support from the community. Coach Schlieman also said, "Ideally, we keep peaking over the next few weeks so we are playing our best basketball for a District final and hopefully a State tournament run."